Hi, we are Rocket Juice! We are a tiny team of 3 full time Indie Games makers based in Taiwan.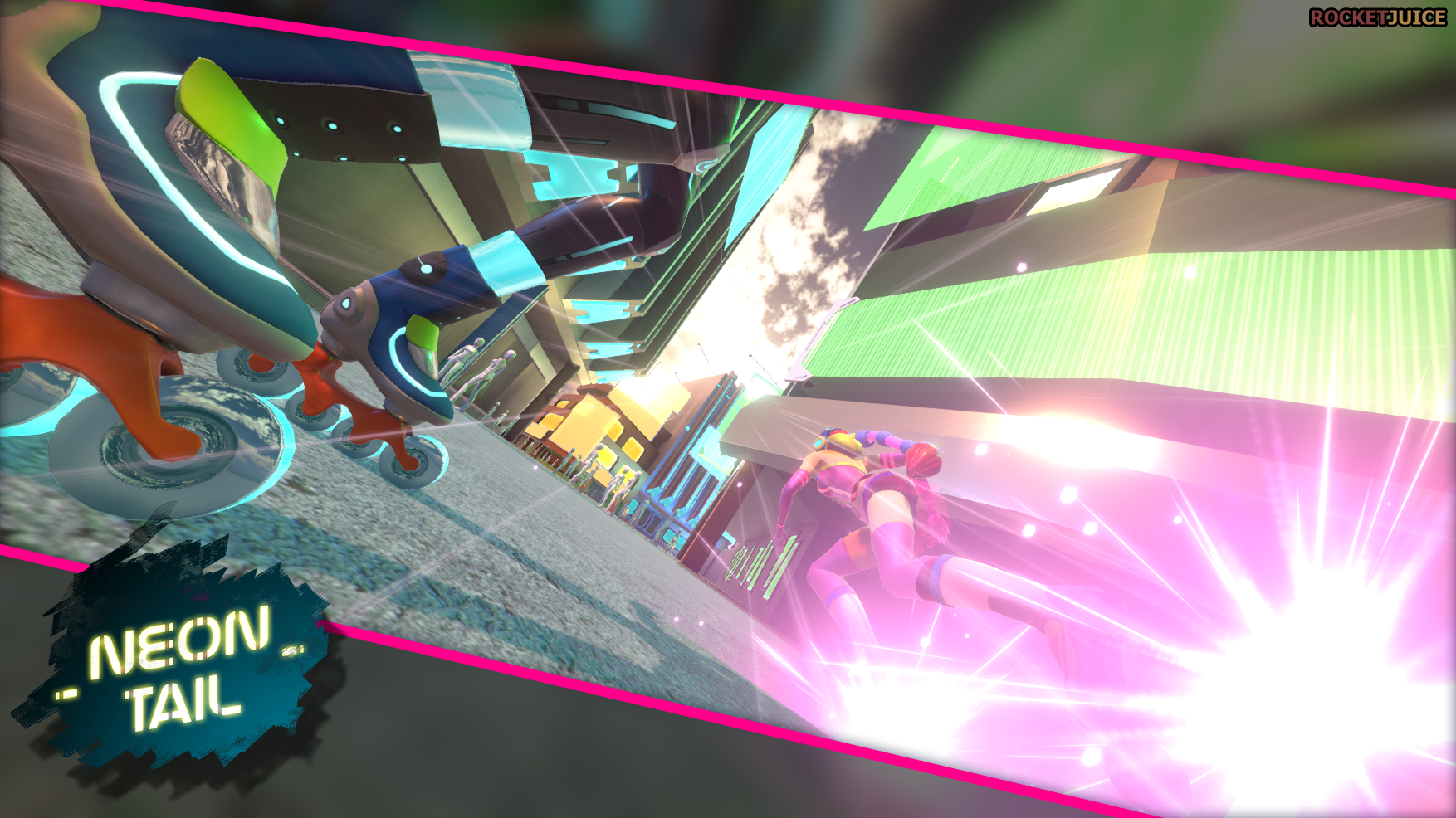 Neon Tail is an open world roller skating game where you follow a young girl's adventures and save the streets of Bluepulse City from dimensional disaster. She will meet many colorful characters and explore many fantastic locations of the city, from its various districts (shopping, business, residential etc) to its subways and sewers, to the unknown planes of existence.

The game is inspired by the urban dynamism of Jet Set Radio, the character development, narration, and emotional connections from Life is Strange, and the open world freedom from new gen Batmans.
This is early prototype video:
Features
Plot missions
Side Missions
Unique roller skating controls
Fantastic sci fi city to explore
Free roaming activities
Explosive soundtracks
Memorable characters, playable and NPCs
Interesting Collectibles
Links
We will update the progress of Neon Tail here!