Results
Ranked from 23 ratings. Score is adjusted from raw score by the median number of ratings per game in the jam.
Description
The genre of the soundtrack is a slightly more modern take on chiptune music, with retro-sounding melodies but more current instrumentation.

Each track represents one of the two heroes in the game (the blue and red guys from the image). When their paths separate, they experience the same journey in two different ways, represented by each track.
Theme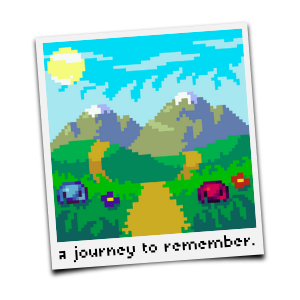 Picture theme
How does it fit the theme?
The two heroes from the picture take separate paths into the mountains, each represented by a track in the OST. Although their journeys are the same, each hero has a different outlook as they go along.

The red hero is full of excitement and joy to be going out on his own to experience the world.
The blue hero is lonely and only waits to be reunited with their friend.

Each hero remembers their journey in a different way, through the lens of their emotions.
Link to streaming services
https://zwinzlergames.bandcamp.com/album/ost-composing-jam-2021