Hello! My name is Mocadium, and my idea for a game is a time-management strategy game with a WIP title called "Date Night". PLEASE LET ME KNOW SOME COOL NAMES AND I MIGHT USE ONE OF THEM (Im not very good with names...).
Engine: GameMaker: Studio 1.4
Art Program: Pyxel Edit
Music Program: Fl Studio
All assets (Artwork, Tilesets, Music etc.) are and will be my own (including the banners you see above)!
I started the jam slightly later than usual, so I spent the first day planning how to interpret the theme, and drawing some drafts as to what I want the game to look like! I did no coding or anything, havent even created the project on GM:Studio yet!
My game (so far) is based in the most popular date night restaurant in town! You play as the waiter, and have to make sure the night goes smoothly, and everyone who comes in goes out smiling! The customers will request things, and you need to make sure they get what they want, so they can impress their date!
Here is my first draft: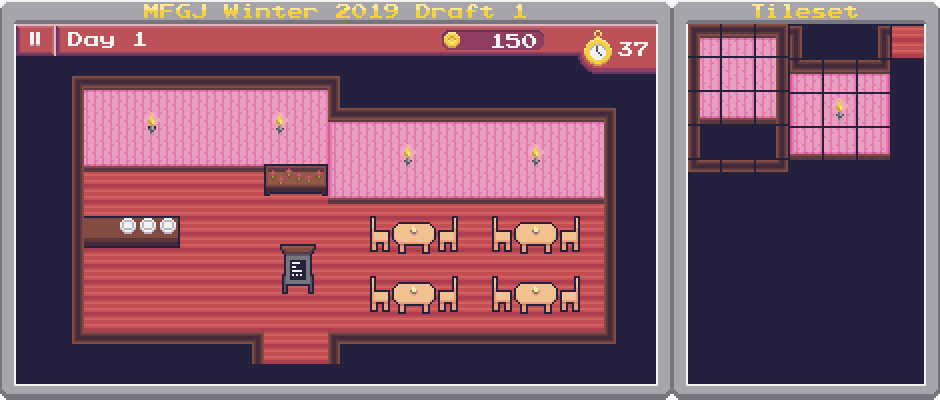 I can change the room around however I want, but thats the first concept!
My next goals are:
More furniture
START THE PROJECT ON GM:STUDIO
Draw some people (ugh.)
Get some movement working
Let me know what you think so far