I just realised i havent posted today yet! Ill gve you my update for yesterday and so far today:
Day 10:
Created the following sprites:
Barrel
Fire
Added GUI for barrel object
Added storing objects in barrels
Added items spewing out of barrels if destroyed
Added functionality to the digging tool
Added the ability to harvest grass
Day 11.5:
Added bridge sprite
Added a river in the map
Added GUI for fire object
Added the ability to make metal chinks out of metal ore
Added the ability to make charcoal out of logs
Added the ability to see the inventory while using GUIs
Heres the new map with the river: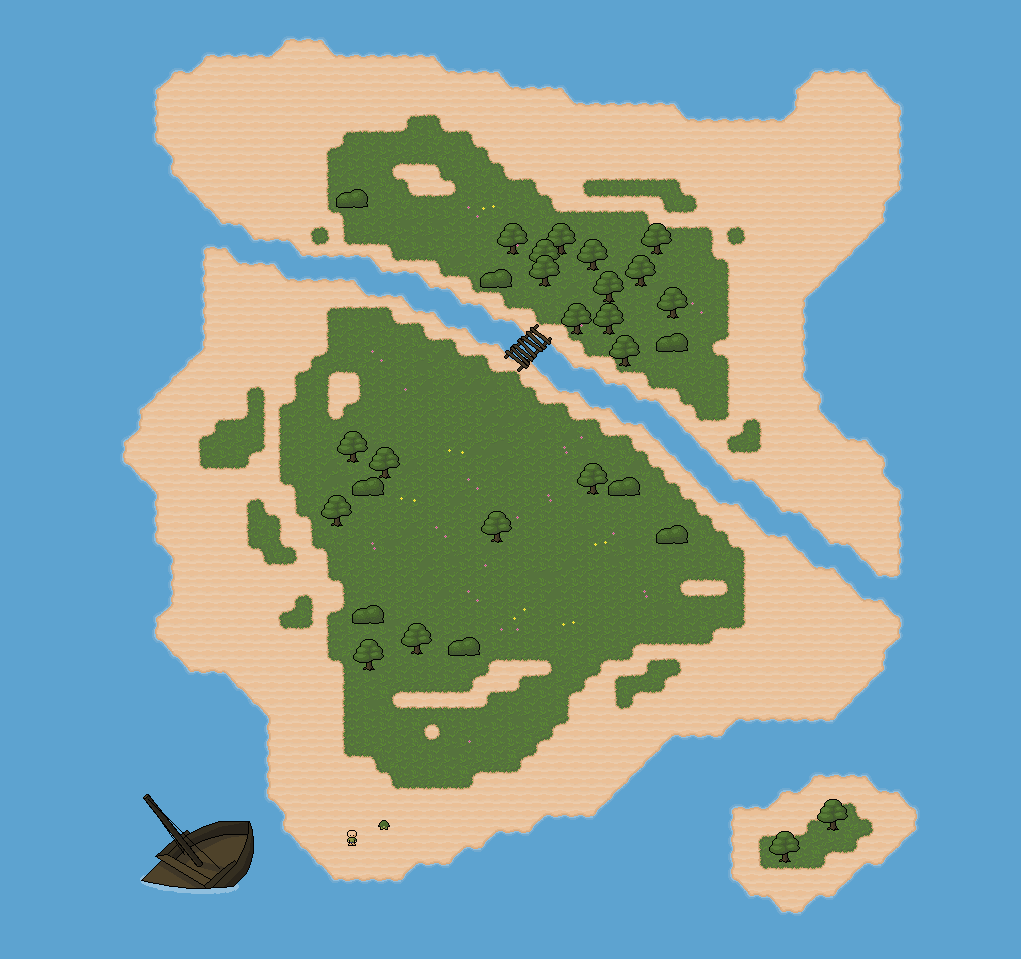 For the rest of the day, I have a list of things I need to do next, and ill just pick a few from this list:
Adding stone tiles
Day/Night Cycle
Lighting
Day Counter
Weather
Mining for Stone/Ore
Something more with turtle stuff
Turtle growing???
Turtle
Turtle
Turtle
Im going insane with these turtles please send help
Harvesting Grass
Particles
Anyway, ill post a log tomorrow letting you guys know how I get on :) Wish me luck!