In my opinion, THE BIGGEST UPDATE YET!
Lots of stuff to share from over the past two days!
Firstly, notice the title change.... I officially have a name for the game! The name, as you know, is "Date Night Diner"!
So, with that, I present to you....... The Main Menu!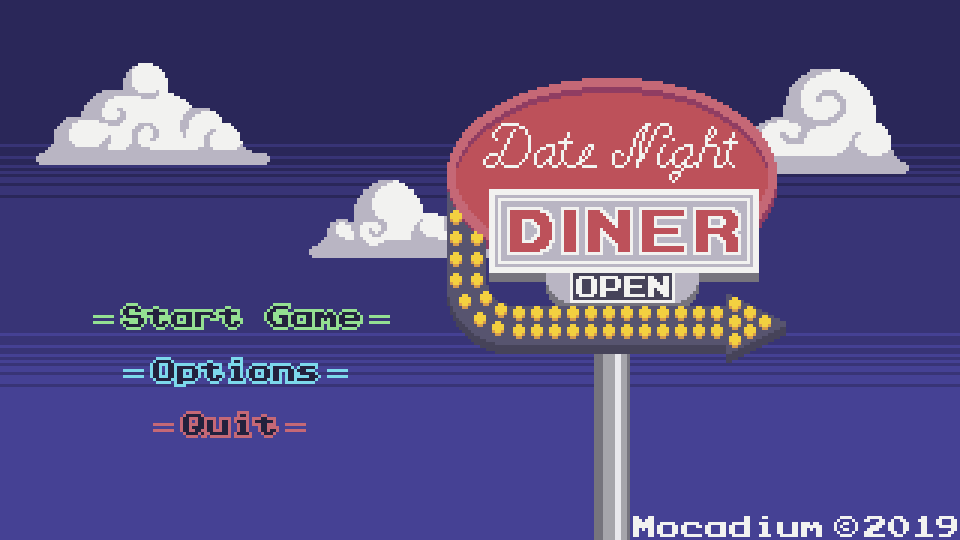 Im super proud of this one, heavily based on old 50's diner signs!
The sign even has a little animation!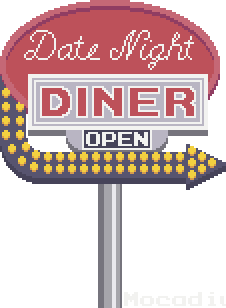 Secondly, I got through some of my goals from the other day:
Sound FX
A music band or something maybe i dont know....
Main Menu/Other menus
Drawing More Customers!
Adding in the code for the flower pot
ADDING IN SOME KIND OF CONVERSATION!
Now as for the conversation bit, its just too hard to figure out the logistics of it, so I've decided to scrap that , and just leave the game in the form its in, fun or not!
Also, I will be doing a full day of sound design/music one of the few days just before the end of the jam, as I don't need too much time for that!
All the code for the flowerpot is done also!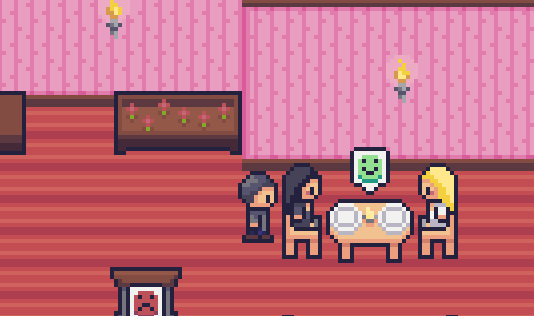 Sometimes, the couple will want a rose to give to their partners! How sweet!
Thirdly, I've finally got around to drawing more customers into the game, as you can also see in the above GIF!

The way the code works, is the couples are randomly formed, so any combination of men and women are joined up for the date, meaning there is no bias of sexuality!
(The process of importing those customers into the game was soooooo tedious, just on a side-note)
Fourth-ly (??), Ive made the fire have a red alarming glow over the screen, to make sure you know its there!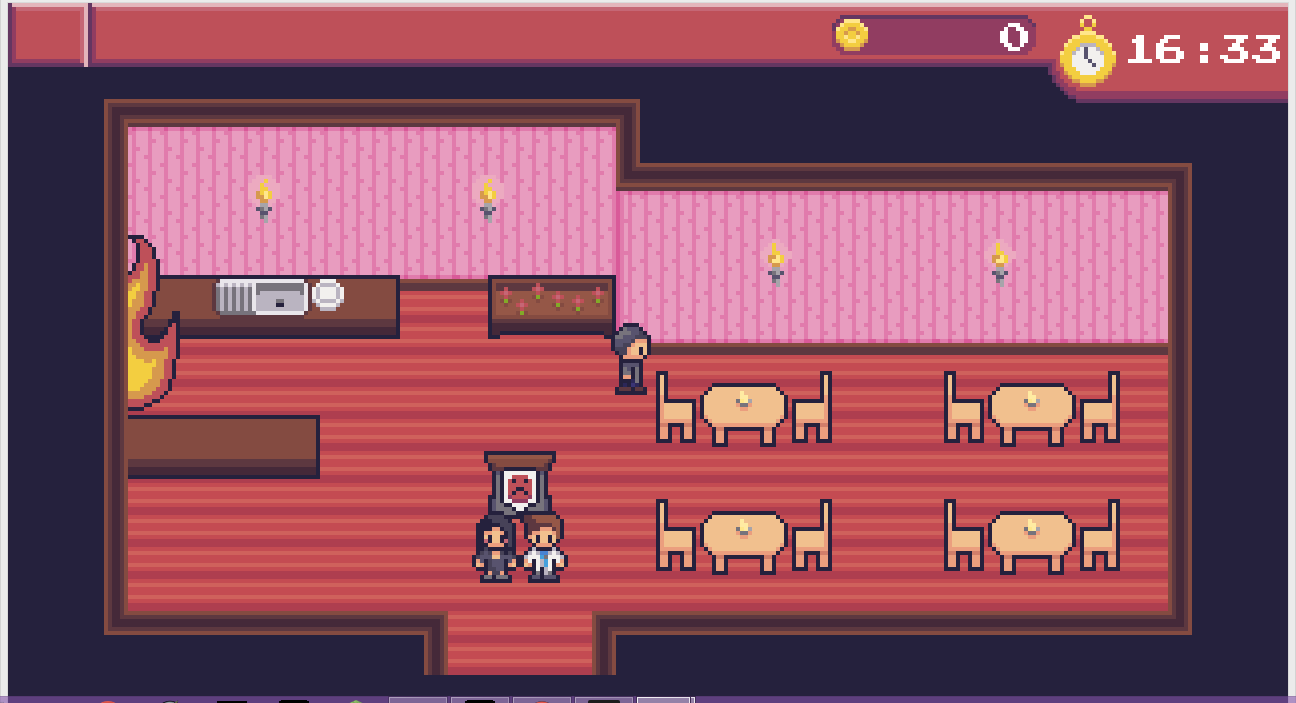 (That was a way larger file size for that GIF than i was expecting, by the way!)
Lastly, thanks to your suggestions for food, I now have a couple more foods!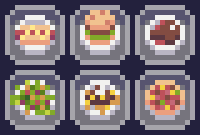 I dont need lots of food selections, but it's nice to have a few more!
Lastly for real, I've been working on a level system, and a level completing system, here is the GUI for the level completion so far: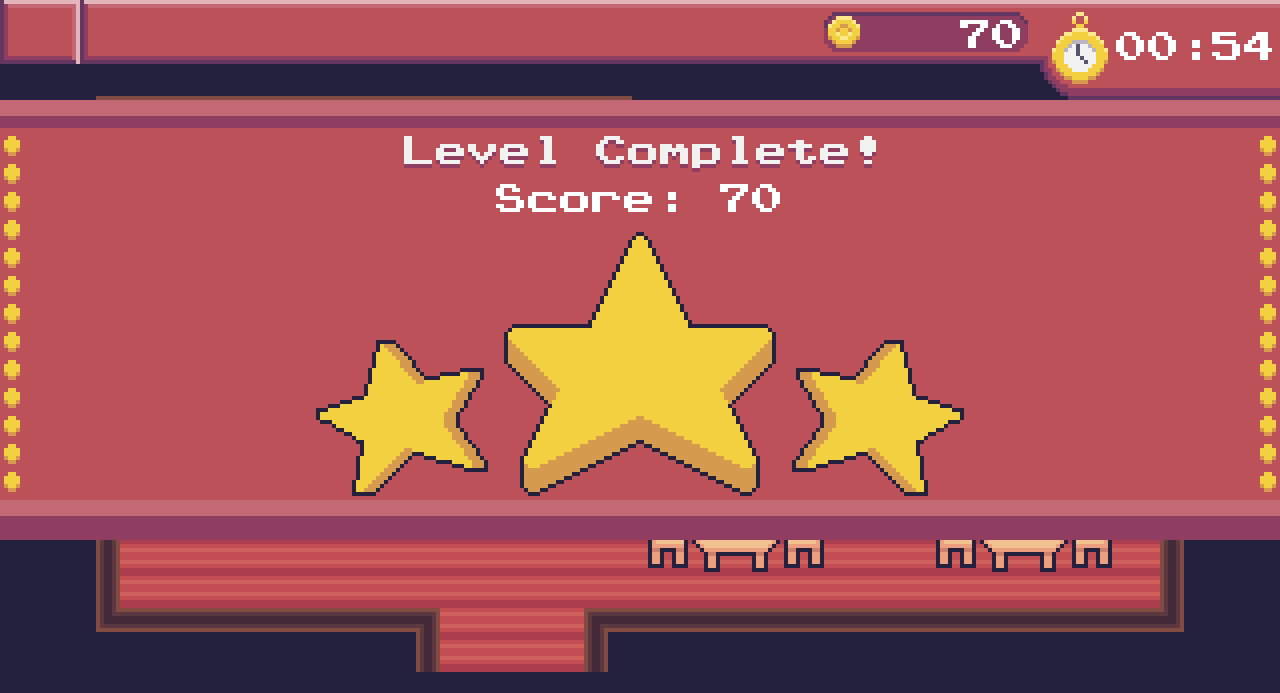 Thank you for following my game so far, let me know what you think of it!