How to get a Steam Key from your itch.io purchase
Step 1 - Find or re-request the Download page from your original Itch purchase email
If you haven't done so, find your original email with the purchase link.
Can't find your email??
Go to this page: https://itch.io/docs/buying/already-bought and you can request a FRESH DOWNLOAD EMAIL be sent to you!
The page should look something like: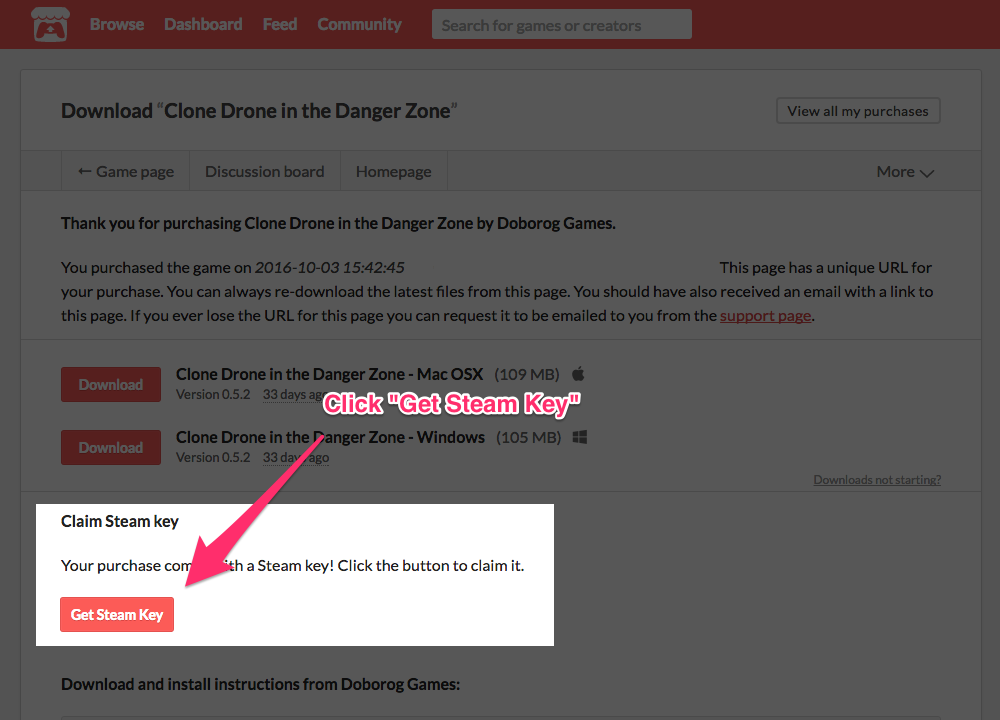 Step 2 - Click "Get Steam Key", follow the instructions to get your key
Click the "Get Steam Key" button shown above. Follow the instructions to link your Steam account, verify your email if necessary and then copy the key to your clipboard. When in doubt, click Get Steam Key again and follow the instructions on screen.
You will use that key to put the game in your Steam library, so copy it to your clipboard.

Step 3 - Add your key to Steam (but the game won't be installable until 3/16)
If you'd like, you can link your Steam key to Steam early so on 3/16 all you have to do is install and run it.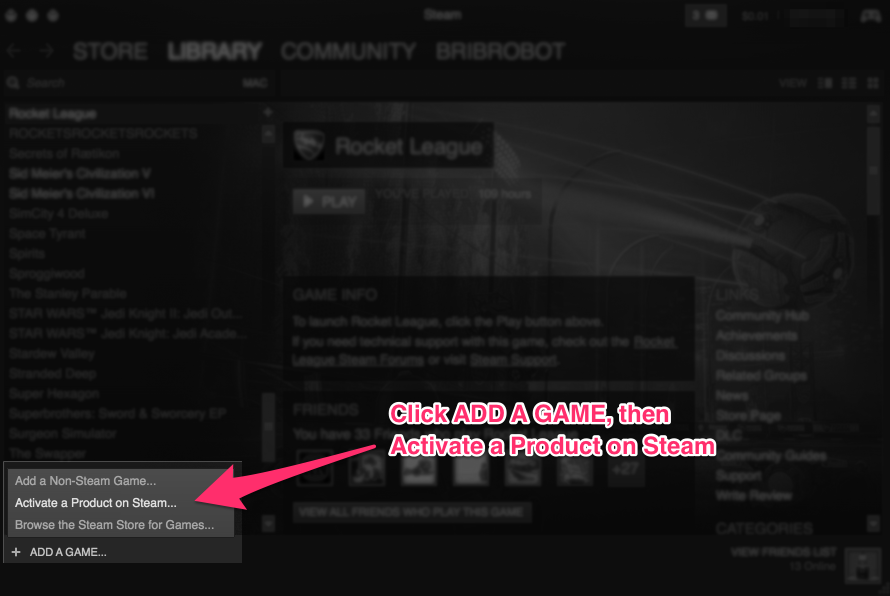 Follow the steps on-screen. Once you get to this screen, paste in the Steam Key you got from step 2.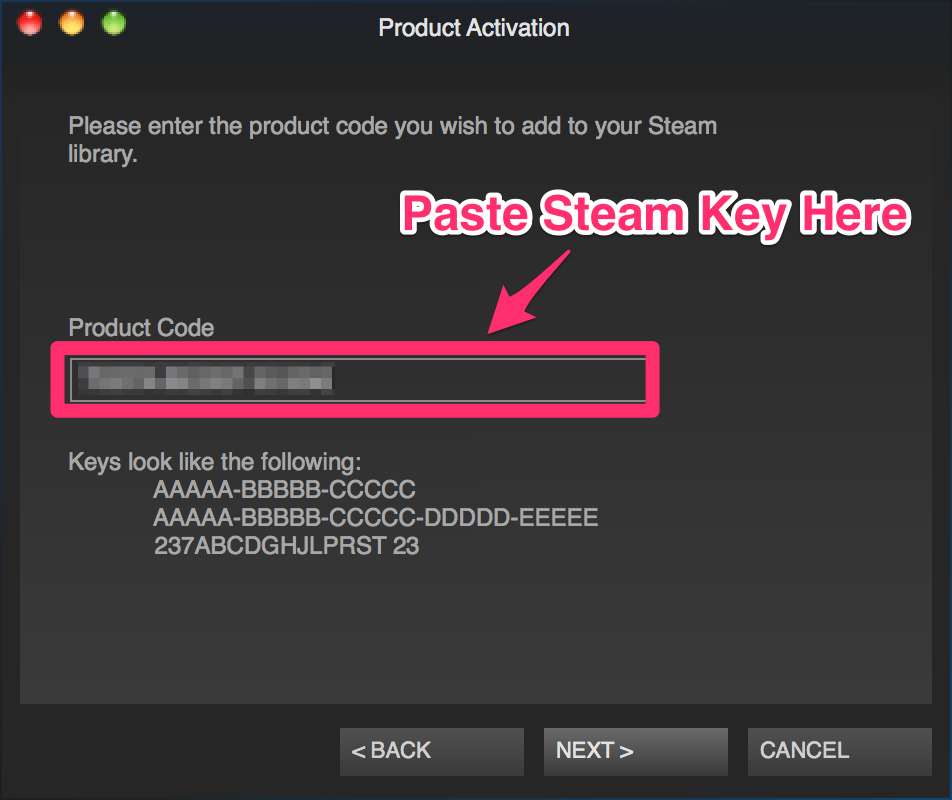 Once the key is activated, the game will show up in your library and start downloading.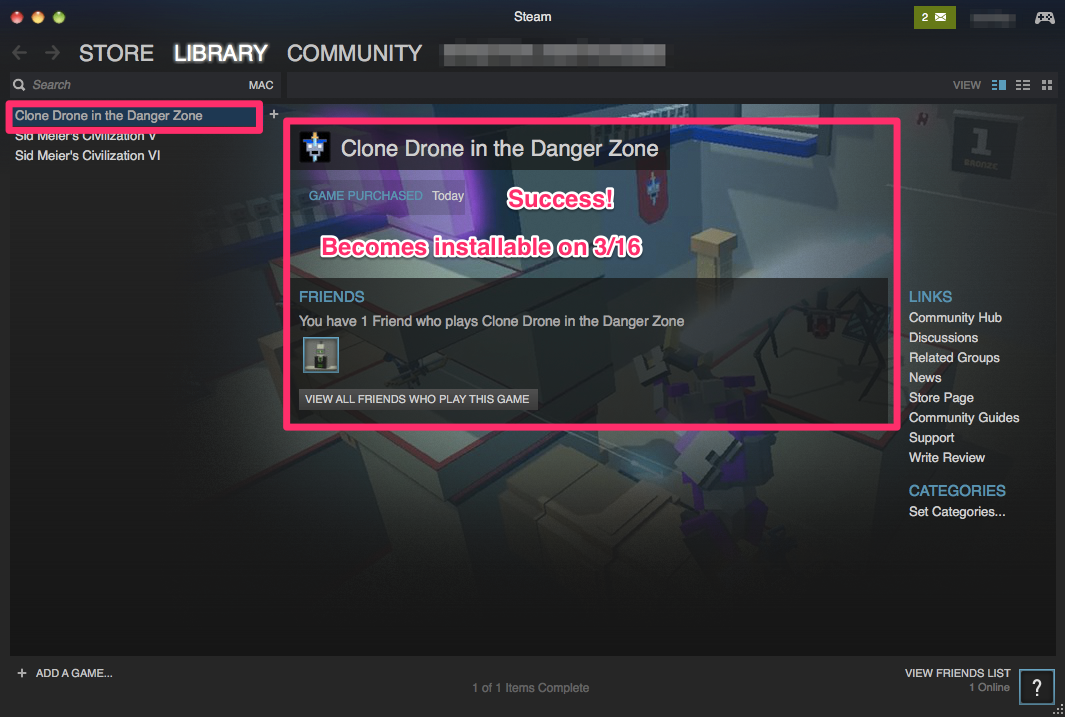 Step 4 - Install and Play on Steam!
You can now download, install and play the game from your Steam library!
Something go wrong?
See Troubleshooting topics below.
Not covered? Reply to this thread and explain where it went wrong. Screenshots are welcome!
Still really, really stuck? Contact support (at) doborog.com if you're still stumped and we will help you.

Troubleshooting: I didn't create an itch.io account when I bought the game!
Go to this page: https://itch.io/docs/buying/already-bought
Troubleshooting: When I open the link to get my Steam key itch displays a 404 error.
This will happen if you open the link in a browser that is not logged in to your itch account.
Ensure you're logged in to itch and try again.