LOOK AROUND
THERE ARE GHOSTS NEARBY
Look Around: There Are Ghosts Nearby is a top-down-shooter game about trying to survive waves of different ghosts. Reveal and shoot ghosts with your super lantern, but always remember to Look Around.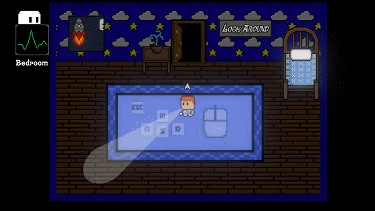 shoot'em all
You can play our game on your browser or, if you prefer, download the executable file.
Click here to access the game page: Look Around
Have fun!!
<3