The game is live!
https://itch.io/jam/my-first-game-jam-summer-2018/rate/284674


=========================================================================



Hi all! We're Dino House, and we're super excited to participate in this season's jam! You might remember me from the January My First Game Jam, where I made Confection Connection with 4 other people! This season, I'm part of a whole new team of jokers great people :)

And so, our game!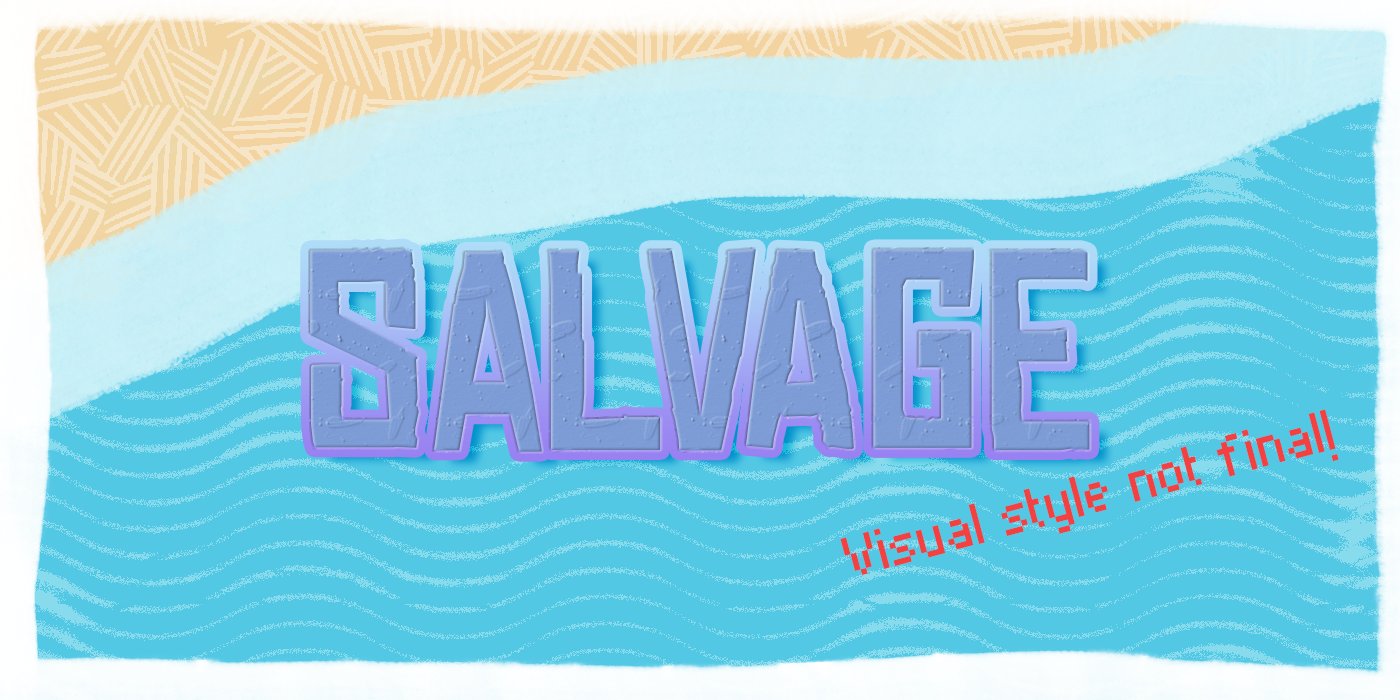 Salvage is a casual role playing game about sea exploration and hedging your bets on sunken scraps. Erm .... that sounds a lot darker than it actually is, it's lighthearted and fun at it's core! The core game loop is as follows:
1. Set sail
2. Find scraps and materials
3. Bring those scraps back to the dock
4. Sell those scraps at face value or salvage the scraps yourself for materials

5. Use those materials to upgrade your boat
Stylistically, the game is still under discussion, so as it develops you might see combat mechanics, story or rogue-like elements. We want to deliver on the core game loop first, but hopefully we'll also deliver some fun flavortext along the way, too.

I'm writing this on day one, so tomorrow I'll update you on everything we've worked through so far!
okay, it's a lot harder to write about victimless (and sorta legal) piracy than it is to write about a space cafe visual novel.
Hopefully you all enjoy the ride regardless!
And, before I go: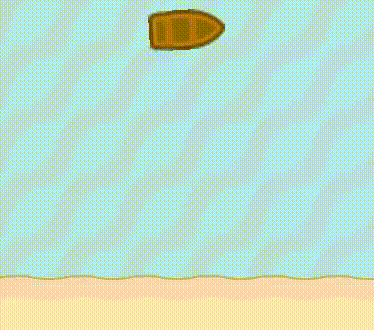 wheeeeeeeeeeeee
DAY 2: https://itch.io/jam/my-first-game-jam-summer-2018/topic/257722/devlog-salvage?be...
DAY 3: https://itch.io/jam/my-first-game-jam-summer-2018/topic/257722/devlog-salvage?be...
DAY 4: https://itch.io/jam/my-first-game-jam-summer-2018/topic/257722/devlog-salvage?be...
DAY 5: https://itch.io/jam/my-first-game-jam-summer-2018/topic/257722/devlog-salvage?be...
DAY 6: https://itch.io/jam/my-first-game-jam-summer-2018/topic/257722/devlog-salvage?be...
DAY 9: https://itch.io/jam/my-first-game-jam-summer-2018/topic/257722/devlog-salvage?be...
DAY 10: https://itch.io/jam/my-first-game-jam-summer-2018/topic/257722/devlog-salvage?be...
DAY 11: https://itch.io/jam/my-first-game-jam-summer-2018/topic/257722/devlog-salvage?be...
DAY 12: https://itch.io/jam/my-first-game-jam-summer-2018/topic/257722/devlog-salvage?be...
DAY 13: https://itch.io/jam/my-first-game-jam-summer-2018/topic/257722/devlog-salvage?be...
DAY 14: https://itch.io/jam/my-first-game-jam-summer-2018/topic/257722/devlog-salvage?before=17#post-487751