Perang Laut -Maritime Warfare is RTS game set at time when many maritime powers still strong in Indonesia archipelago and tried to expanding their power through war and trade.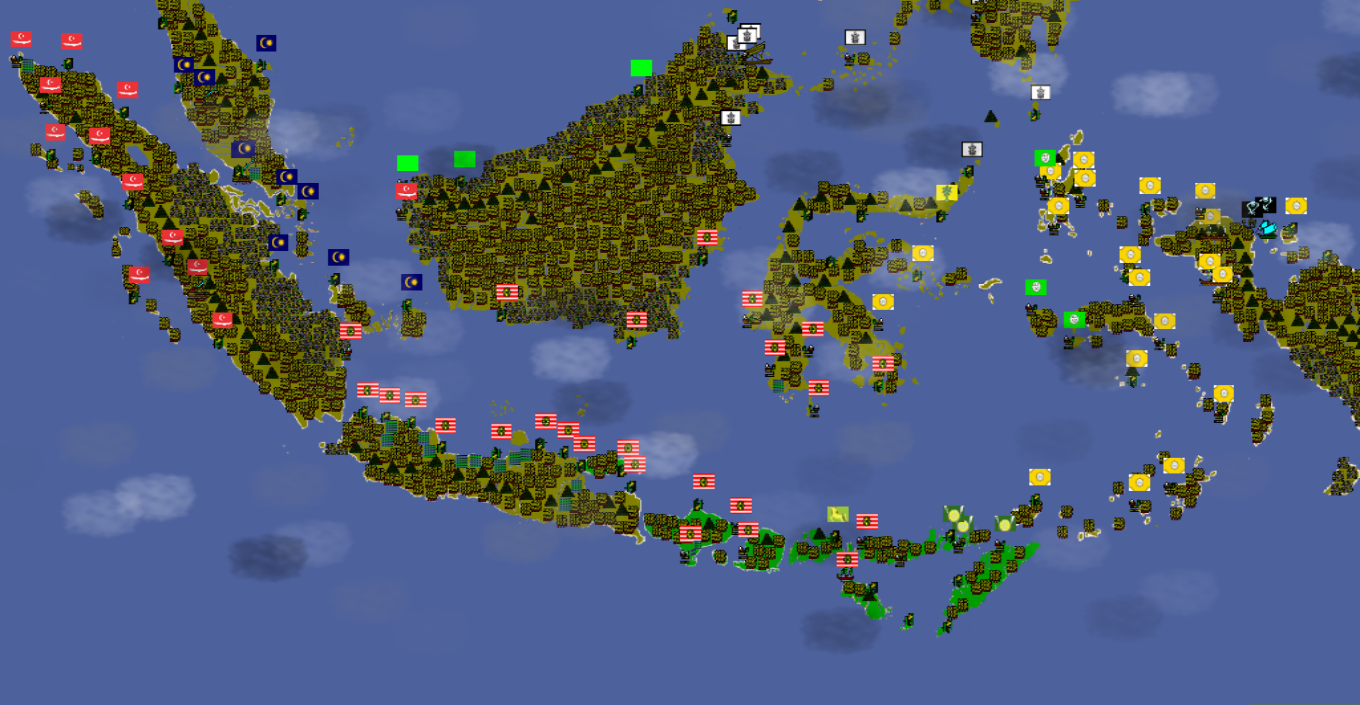 (Example of Majapahit, Sulu, Aceh, and Tidore expansion in indonesia archipelago)
In this game, 11 factios can playable and there are many unique ability such Majapahit have biggest army and advance gunpowder technology, Sulu can get bonus from raiding ports, and many more!
Gameplay just simple:Build your army and ports conquer more port, monopolizing, and try the best to conquer all ports in Indonesia or hold until 100 years (in demo 5 year) which threat of western will come...
You can play the final demo with Srivijaya, the first empire of Indonesia in demo at https://sengkala.itch.io/peranglaut
This is still under developing and will finish after Europans have strong AI and many information complated