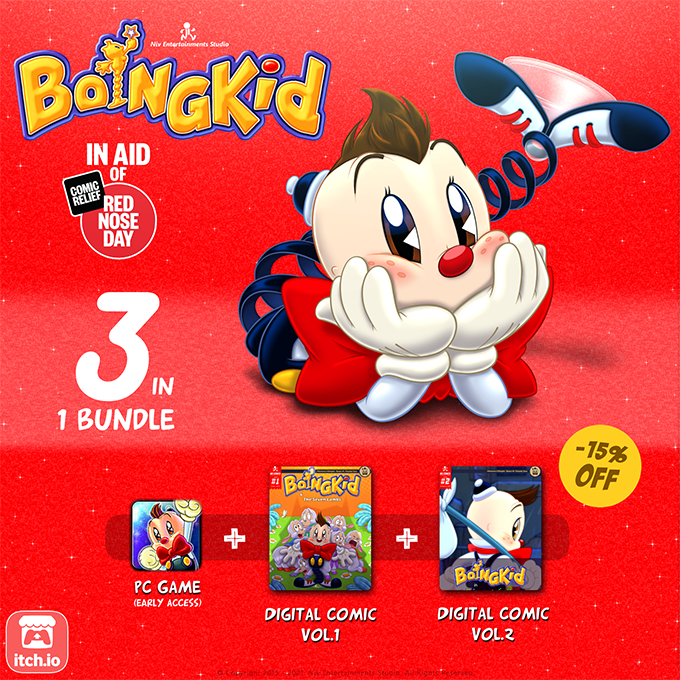 Hello everyone,
Hope you are well and safe at these trying times.
I'm glad to announce the release of Boingkid's new comic story, along with a 15% OFF for a Bundle of 3 products.
I have planned to leave 50% of revenue share to a charity, so please please support with your shopping and
sharing with your friends.
This sale also include an early access version of Boingkid game that
will challenge your skills through 30 levels of retro platfromer.
Buy Now:
https://itch.io/s/47781/red-nose-day-charity

https://niv-studio.itch.io/boingkid-in-princess-and-the-pea


I highly appreciate your support.