At least, I saw Plug In Digital and 4EversGames are coming on Itch.io for sometimes, they are not developers but distributors, and I totally understood some developers need distributors to help them make profits, maybe because they are too busy or have no knowledge about the market?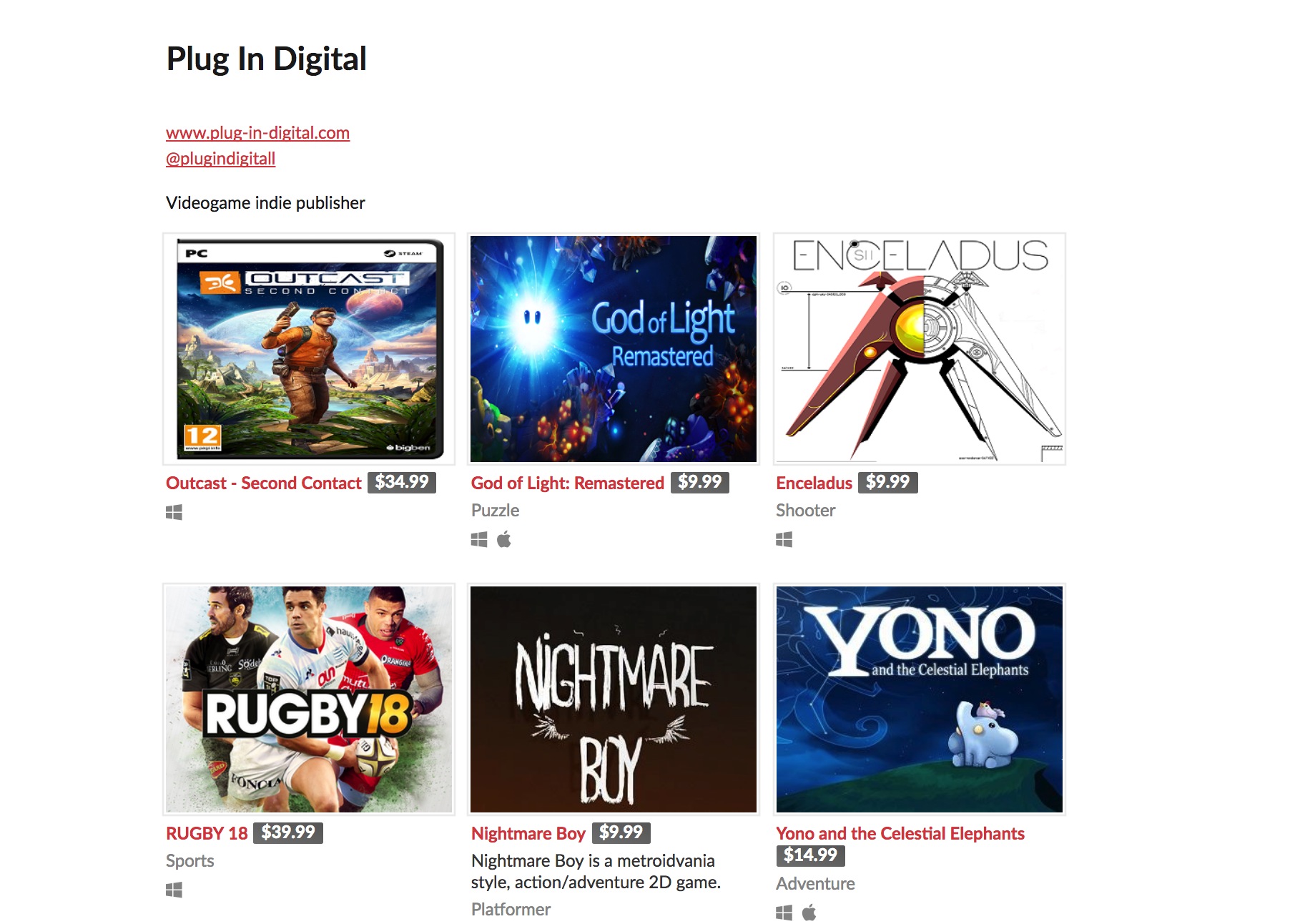 But it is still weird to see many distributors hang around Itch.io where is the land almost belongs to the indie game and individual small group of developer.

The games they distributed are not bad games, some of them like Shelter, Kingdom are already famous indie games in the world on Steam platform. And you can see there are so many strange behind, like if the developer already has their own publisher, why don't the publisher publish or distribute them on itch.io without through the other companies to cost you other fees. And why don't the developer or publisher state the games can be bought at itch.io on their official website after they hired distributors uploaded the games on itch.io, such as http://rawfury.com/games/kathy-rain/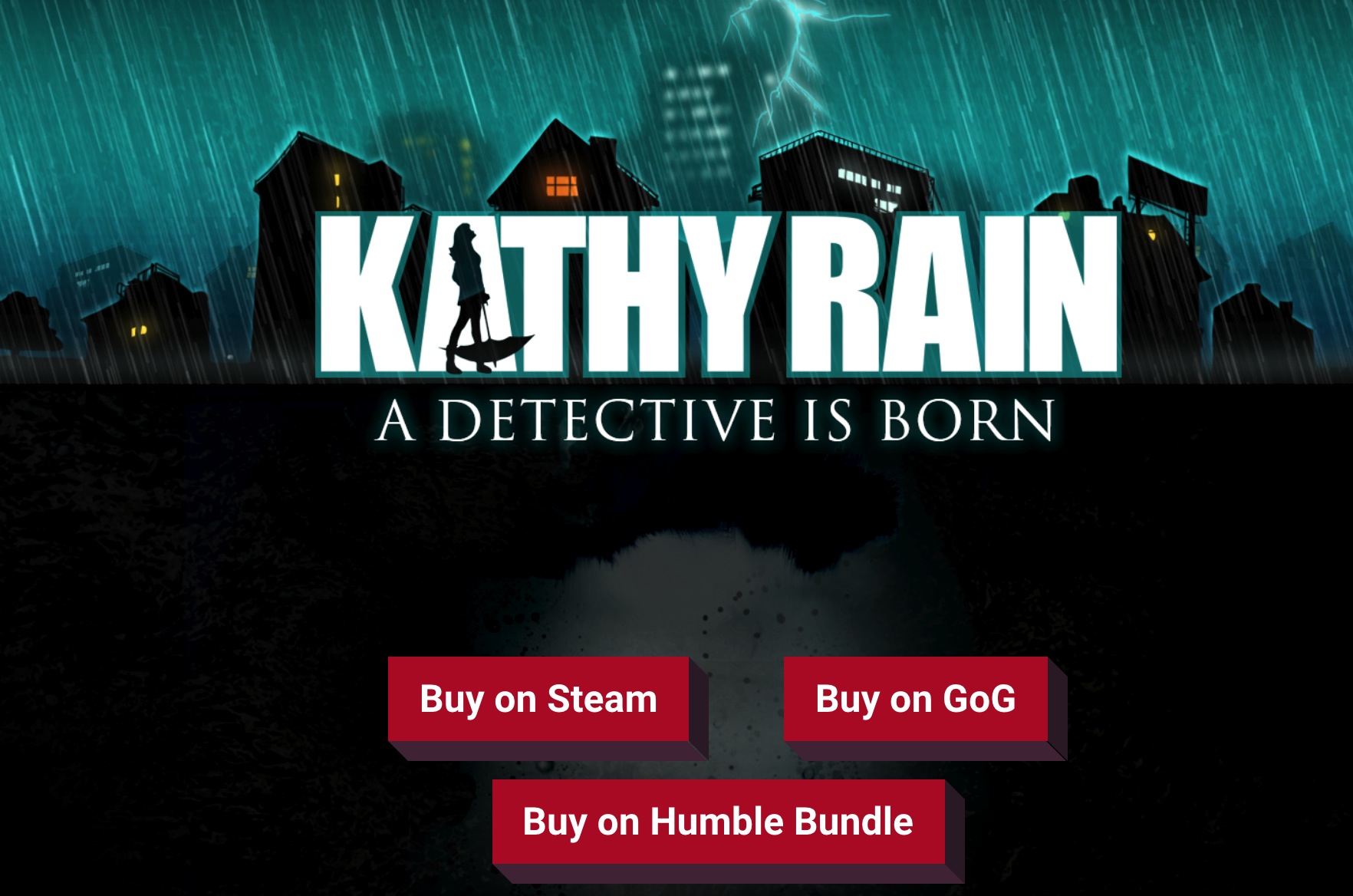 Another issue is that I am afraid that itch.io politics is too free and open, so if the distributors try to use discount many times, how much money actually return back to developers but not the distributors' pocket, and how much effect will threaten on the other truly indie game developers on itch.io.
As I saw, the distributors are not careful to design the page on itch.io like other create many gorgeous and unique store page, such as Localhost and Planetarium. Every game page is not just a store to sell or ask supporting the game, but an important communication between the developer and the gamer.
Just check Northgard or any page made by distributors on itch.io, it just a product in the market for them, paste some pictures (even in low quality than official can provide), paste a short introduction which is already stated on Steam platform or anywhere(even Steam provide more detailed information), and if it is still an early released game, they don't even tell you more about the progress right now or plan in the future. I believe the distributors think the gamers already know these famous game at other place, so just buy it and don't ask them anything, go to Steam redeem the key, and see what is the news there too, or just ask any support on Steam, but don't bother them, for distributors, itch.io is just a store, buy and go away.
How about the Shelter store page? Paste only a Steam store link at the top for extremely short introduction that exactly means: "Hey, you gamers already know this game on Steam right? Just bought it on sale and closed itch.io page to redeem them on Steam." Even in the second picture concludes something isn't belonging to this page if you purchase: A DLC of soundtrack you can't own it if you buy in this page.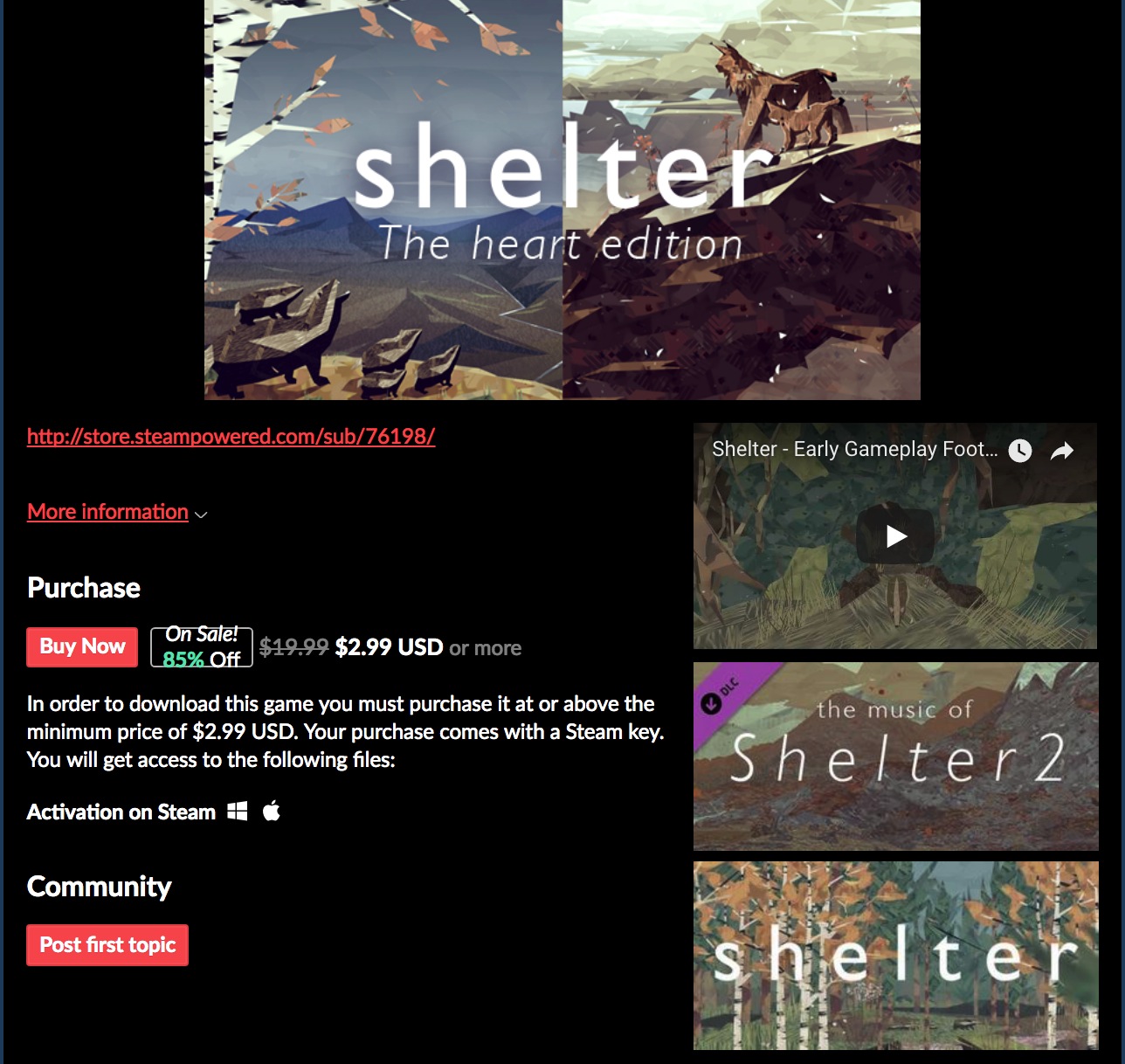 If we compare to the website from original developer, you will know the difference.
http://www.kingdomthegame.com/
http://www.noio.nl/2013/10/kingdom/
http://mightanddelight.com/store/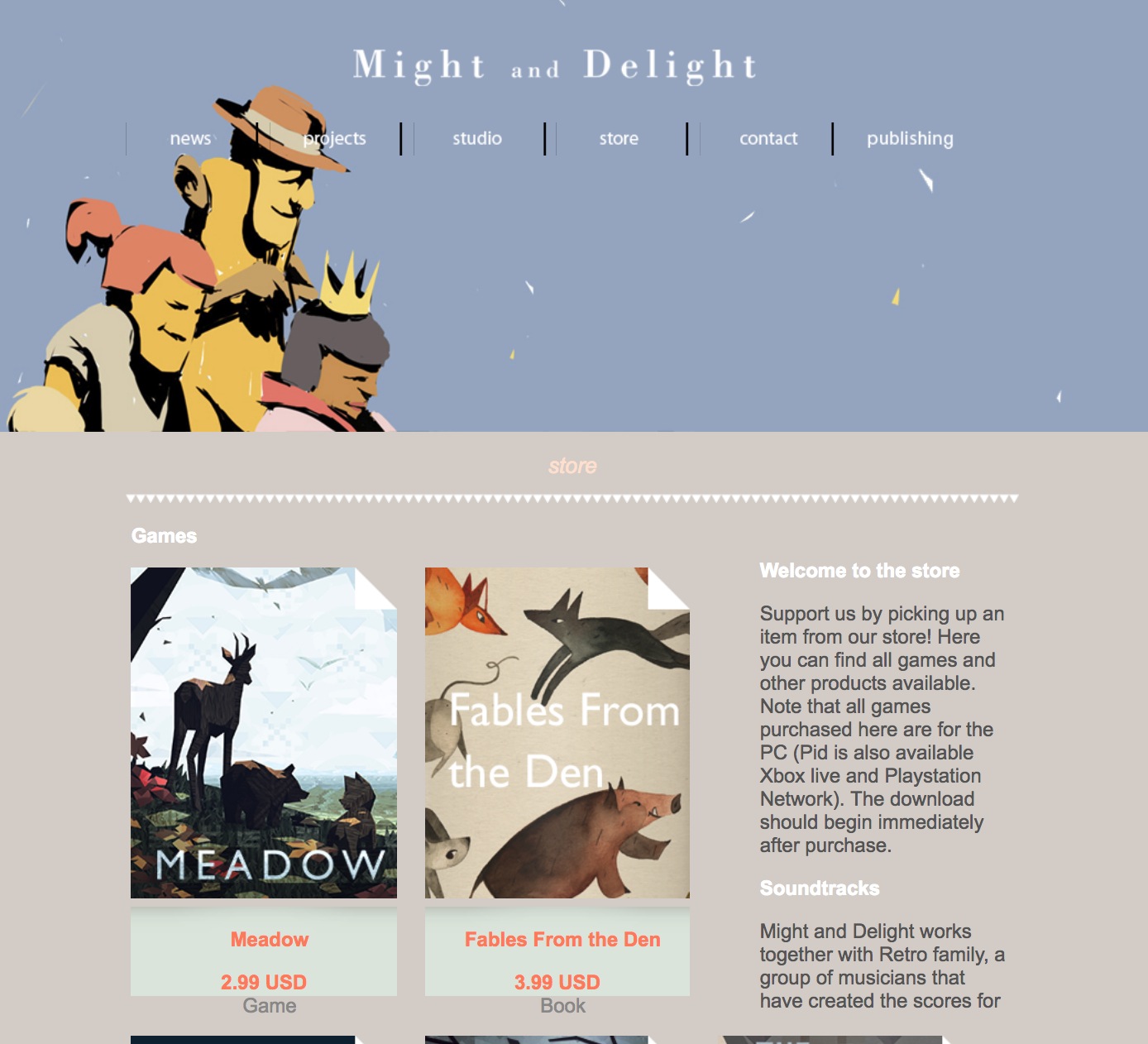 My conclusion is that itch.io is a very kind place for any developers, and it is not so difficult to publish here, if the developers can come here by themselves to ask for support or communicate with the gamers, it is healthier for the entire environment of indie game to move on.
whiteblack
Itch.io environment issue:
Itch.io Notice 1. There is something dangerous on supporting works in itch.io
Itch.io Notice 2. There are many distributors coming on Itch.io now.
Indie game critic:
https://www.indienova.com/author/zxp930603/

Game feedback: