Click to play my game, The Burning Locks
I released my game this Monday to an overwhelming amount of positive feedback - the best feedback on any game I've made. So I made a promotional poster that features all that positive feedback: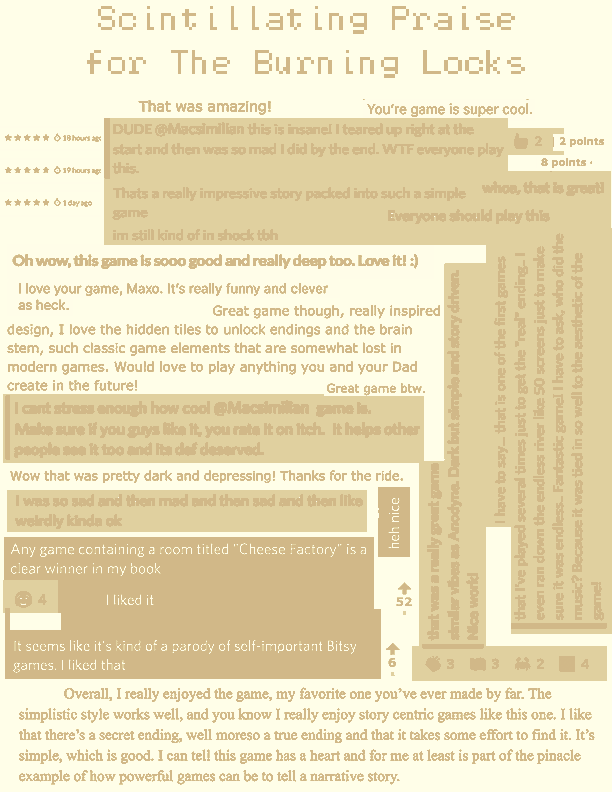 (I am mainly making this post so that Itch doesn't garbage collect this image off of img.itch.zone if that makes any sense.) The game is an interactive story/Bitsy game about a neuron exploring a comatose mind and bringing it back to life. It takes about 15 minutes to play.
I've accumulated a few suggestions, small changes, and polish, and I will be updating the game to v.1.1 as probably the final update sometime soon.
Thanks to everyone who played and gave feedback! :)