Hi!
Firstly, thank you for making such an amazing font. It's so useful and I've used it in a few projects already. :D
I have a question. Is there some way to address this issue with the font? (Please see attached image.)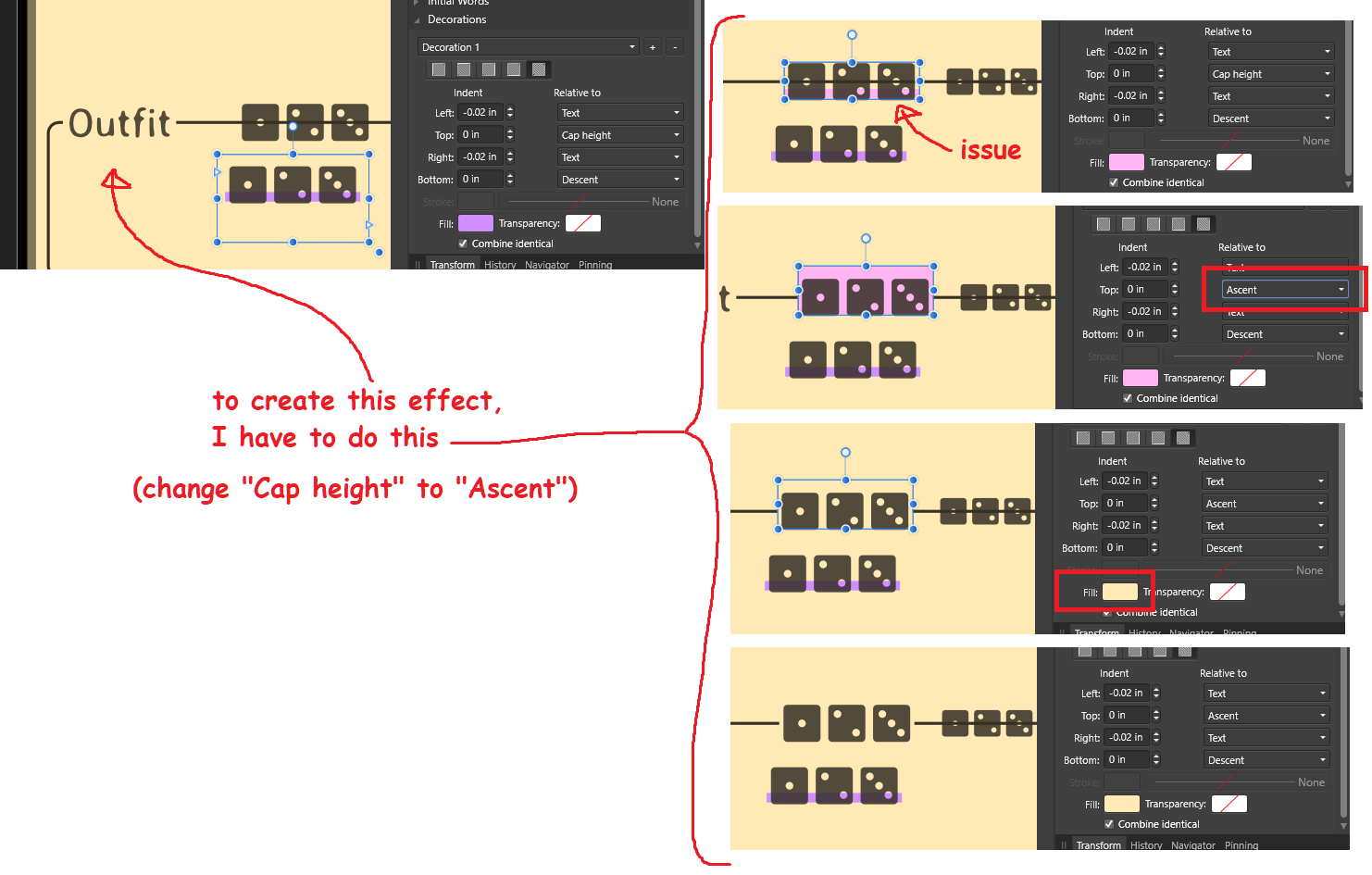 I want to have a highlight (Decoration, in Affinity Publisher) behind my text so that it obscures art behind it (in this case, obscuring part of a horizontal line). I can achieve the correct effect by adjusting the "Relative to" of the Decoration to "Ascent", but is there something to do to adjust it for "Cap Height" without having to adjust the Top Indent? At the very least, this is an interesting (yet inconvenient for me in this situation) aspect for the interpretation of the font in the program, and at the most an awkward annoyance because all the font styles that need this style must all be adjusted accordingly.
I'd love your insight into this.
Thank you!