I'm collaborating with inhumanrobot to make a top-down stealth game. You play as Ides, a prototype robot with the ability to scan entities and project holograms of them to disguise yourself. You were awoken by the artificial intelligence BRUCE to sneak around and steal a certain important orb.
The main mechanic is that you have to disguise yourself in order to get past the security. You might impersonate a guard in order to get past another guard. You might impersonate a potted plant to wait for security roombas to pass. You can only remember one scanned entity at a time.
These are the goals that I would like to accomplish:

Ides can walk around a level, scan entities, and disguise itself as them
Ides must disguise itself to avoid obstacles in several different ways
Several levels to complete
BRUCE has dialog
We are planning to use Godot, which neither of us have used before.
This is roughly how I imagine the layout to be: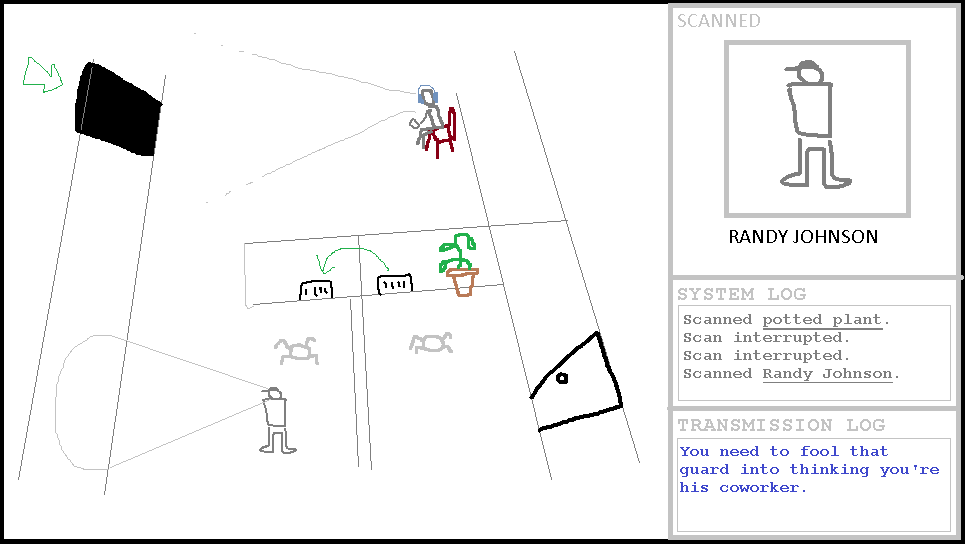 inhumanrobot will respond soon with more concept art.