This is just something I thought of recently. When I use the website, and I want to download a name-your-price game, it tries to convert me to a paying customer by showing the donation pop-over.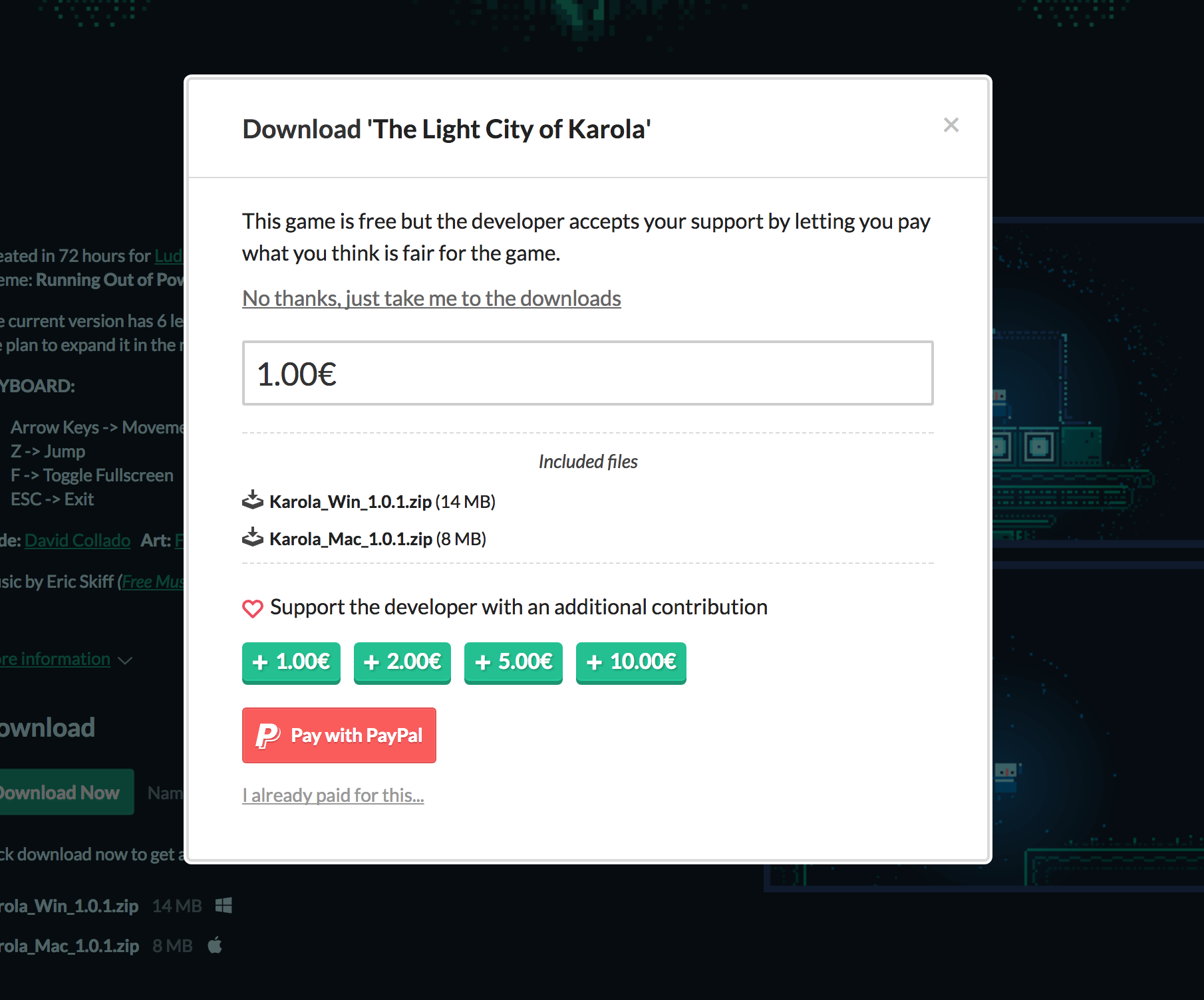 When I use the app, however, it just downloads the game right away without asking me.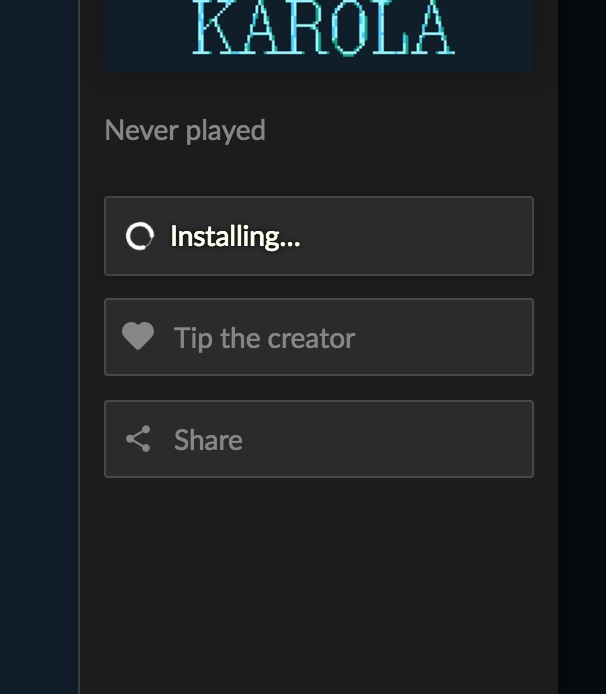 (Holy crap these images are big.)
I'm curious if this is was designed intentionally, or if perhaps the app should show the same donation popover that the site does? It's not something that matters to me personally since I don't have any games up on Itch, but it would seem reasonable that they both follow the same flow in this case.