Hi everyone.
Last year I decided to try and create a small puzzlescript game everyday for as long as I could.
At first I was able to explore any and every sokoban idea there was . I started small making 3-5 level games that took me 2-4 hours to make. But As the days went on ideas became harder to come up with and by the 30 - 35 mark it was taking me 30 mins to an hour to come up with a new idea. During that time too I was trying to make the games better which lead to games having 5-7 levels increasing work time to 4-6 hours while being surprised by how many ideas I was able to come up with. By the time I was near the end at the 70+ mark I was making games that had 9-11 levels and had 7-10 hours work time put into them.
What stopped it in the end was a cycle of working on the games for a long time staying up later than I should of, waking up late because of it then finishing the games off even later meaning I woke up later again and so on. Adding on to the fact that game ideas had really dried up because I was on my 6th+ wind by then.
All this lead to me picking a bad idea that didn't work without me being able to change to a new idea because it was so late. It is why I stopped on the 87th day and not the 90th or 100th.
But still making a game a day for almost 3 months is pretty nice.
When I look back on it I'm very happy with it. I made a lot of good games and it will forever make me remember 2018.
The best game I probably made during that time was Islands: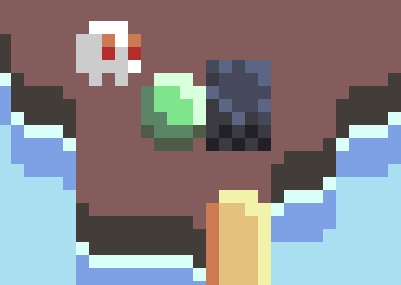 I also have a collection of the games I thought were the best:
And the rest:
Thanks for reading