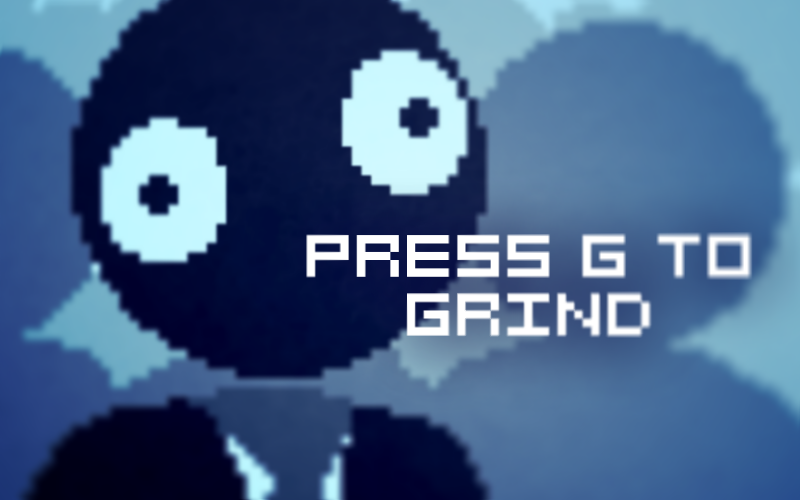 Press G To Grind is a small personal atmospheric experience, sporting multiple endings and a pixel art aesthetic inspired by experiences such as Papers Please and Hyper Light Drifter. if you have some time to kill it might make you laugh or possibly ever so slightly disturbed. hope you enjoy and ily all <3
https://rextgun.itch.io/press-g-to-grind
Features:
INTENSE GAMEPLAY of constantly clicking a button.
ENTHRALLING AND EXCITING ATMOSPHERE of monotony and loneliness
VIBRANT AND UNFORGETABLE SOUNDTRACK consisting of button clicks and sad noises from sad people
MULTIPLE ENDINGS that add up to about 2 or 3 depending how you look at it.
LOW PRICE of free

and more...