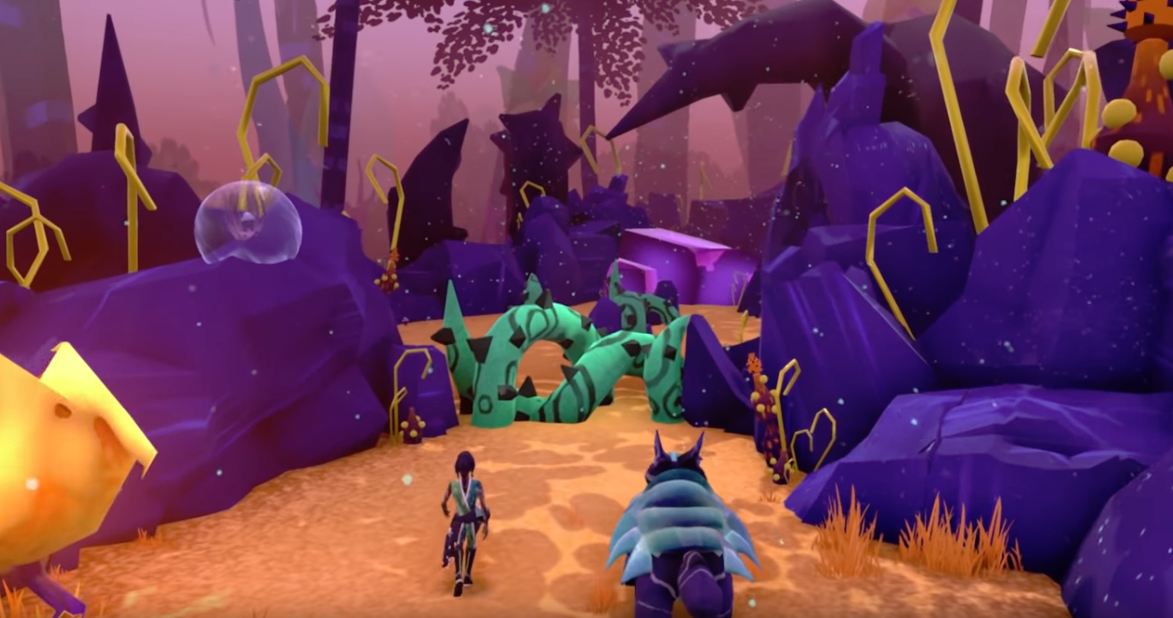 Ö, The Mystic Link is a dreamlike single-player action-adventure video game, with an AI controlled four-legged friend. It was a school project made in 4 months.
In a flat world made of archipelagos, Voy, a musician traveller, discovers within the island Tae a great blue and gluttonous creature named Rua who, like her, carries strange marks. In this forbidden land, a mysterious presence does not accept their intrusion. Will Voy and Rua manage to trust each other to face this hostile environment? Immersed in a magical and mysterious world, the player discovers a fantastic creature, grow attached to it and join forces with it in their journey. Gifted with a superior intelligence to an ordinary animal, Rua has its own personality and will evolve according to the player's actions to adapt to their gameplay.
Ö, The Mystic Link intend to amaze the player, to make them thirsty for discovery and to challenge their patience with an endearing but mischievous companion.

Link to the game : https://pemdora.itch.io/o-the-mystic-link