Thank you SO MUCH for doing this!
As someone who is currently struggling to get diagnosed because "I don't look autistic", the 'both formally diagnosed & self diagnosed autistics are welcome to join' part almost made me tear up. It breaks my heart to hear people say that self-diagnosis is less valid without even being aware of just how hard it is to be officially diagnosed with certain conditions, especially if you're an adult female.

Due to both the theme of this bundle and what this game in particular means to me, I'd like to submit Hang in There, Little One. I said before I never wanted to have this game associated with any bundles, but I feel like a special bundle also deserves a special game.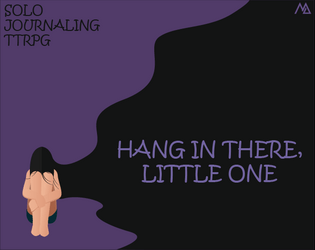 Unfortunately, the other games I'd like to submit were never finished because, due to a deterioration of my mental health, I had a full-blown burnout last year and, even though I currently have 15 WIP projects, I haven't had the energy to touch any of them ever since. But I'm still glad I was able to finish this one, as it's my pride and joy. It's a game about dealing with trauma, which is something very near and dear to my heart and it's also the only game that my impostor syndrome doesn't make me hate.

Since we can donate up to 3 games, I'd like to submit these ones as well: