To Kirillkrm
Hi. I think I can answer your question. On an unreleased game, the achievements don't appear on the store page and in the library showcase. They show up after the game's release.
Proof from my own upcoming game (the screenshots are in French).
In the library, it said I got the achievements, but you don't see them.
In the store page, the achievements are hidden.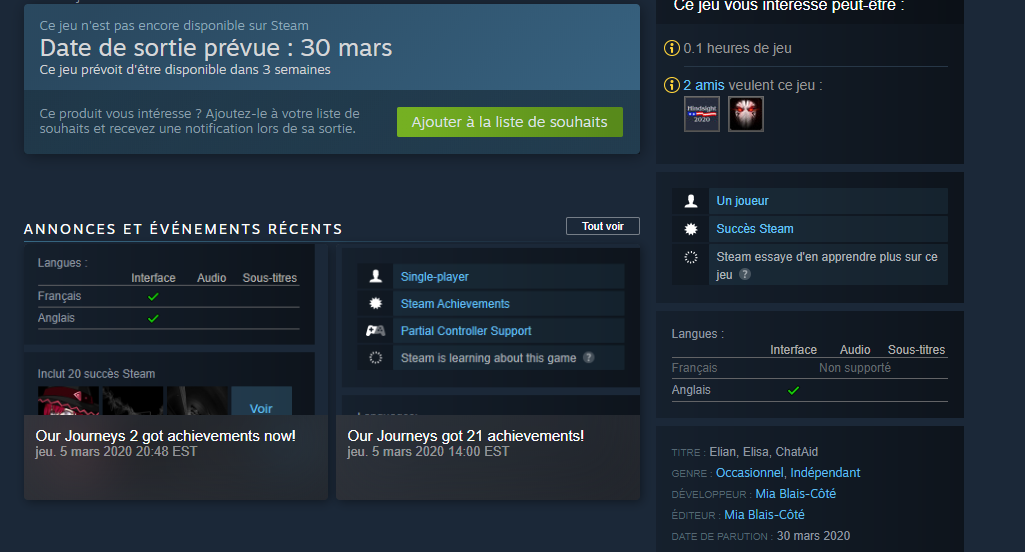 I also got trouble to make the plugin work at first. Get refunded, brought it again, and managed to make it works.
It turns out I was not using the right files (I was using the 64 bit binaries both with Greenworks and the SDK), not all files were put in the right folder + SDK version 1.48.
Now, by getting the updated plugin with the Greenworks already included, SDK version 1.42 and the right files (32 bit binaries), everything works!