The evil Faxon has been building his forces of orcs, undead, and other monstrosities and is threatening to overwhelm all of Miskatonia from the safety of his secret base. The world needs a hero. Could it be you?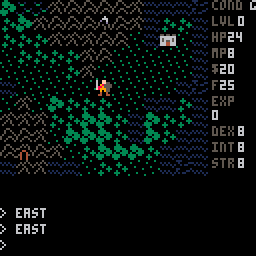 Minima is a game that is meant to invoke the feeling of playing one of the Ultima games on the C64 or C128 back in the day. While it is meant to have the same spirit, it has its own setting, plot, and characters. Like those games it features a 2D world view with enterable towns, castles, dungeons, and towers and uses a 3D view for dungeons and towers. If you like those games or are just a fan of retro RPGs or hand-drawn pixel art, you may like Minima. It's not a very long game; folks who've won it say it took between two to four hours to do so. It was written in the PICO-8 environment and is a free download for MS-Windows, macOS, and Linux.

Just like the original Ultimas, it comes with a manual written mostly from an in-world perspective. It's provided in a few e-book formats and gives a quick introduction to the game and the setting in addition to describing how to play. It even provides a few tips and hints, so it's recommended to at least skim through it even when one relies fully on the in-game help system to figure out keyboard commands.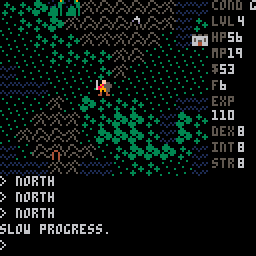 P.S. : I'm a little late in announcing this. It's my first Itch.io game and I'm still finding my way around.