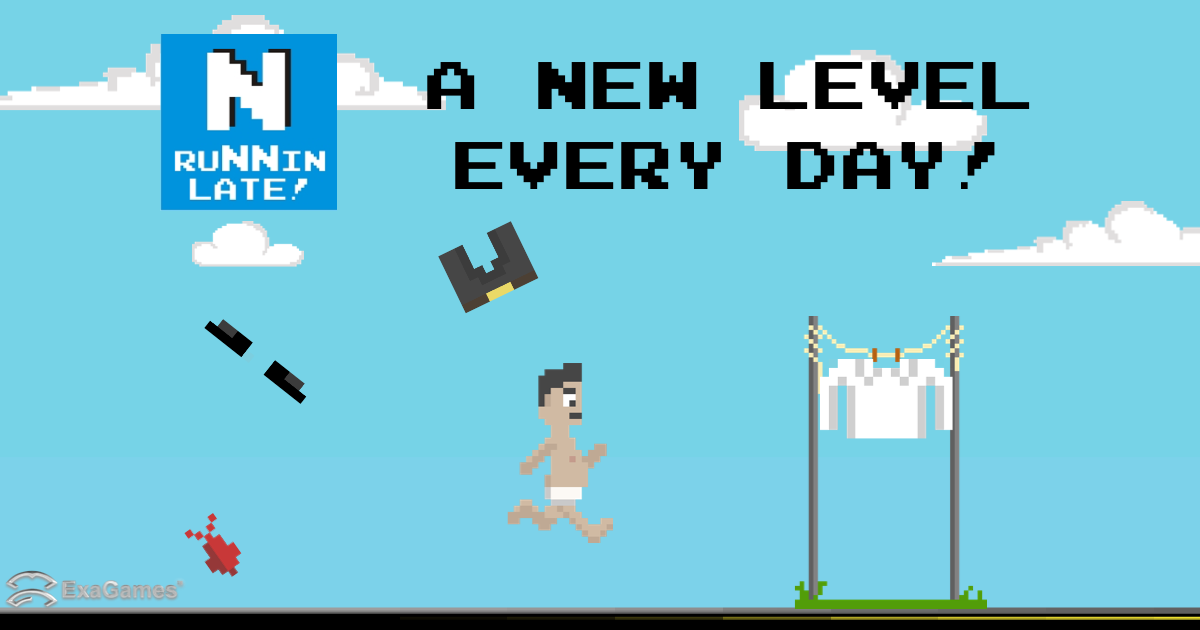 It's been a while since I started developing this game, but I didn't want to post it here until it was really worth it. Now I think the time has come.
Runnin' Late! is a casual 16-bit game, free-to-play for browser and mobile devices (Android and iOS).
The premise is simple: you have a date with your girlfriend at 9:00 a.m. but you wake up a few minutes earlier. You need to collect all your clothes and meet your girlfriend before the time runs out.
Gameplay is also simple: tap, click or press the space bar to jump and double jump, collect the clothes and avoid obstacles.
What makes this game interesting? Well, starting yesterday, we have daily levels: a new level is available every day at 00:00 UTC.
This is currently only for the browser version, but we're already working to take these daily levels to the mobile version.
Play and rate the game here, every comment and feedback is well appreciated!