Unfortunately no. I get the Download button for the DRM Free version and the Download button for the Steam key. When I press the second one, it just takes me to the Steam home page for the game.
Ignore the download button for the Steam key. There should be the request key button.
https://itch.io/t/67604/how-to-get-a-steam-key-from-your-itchio-purchase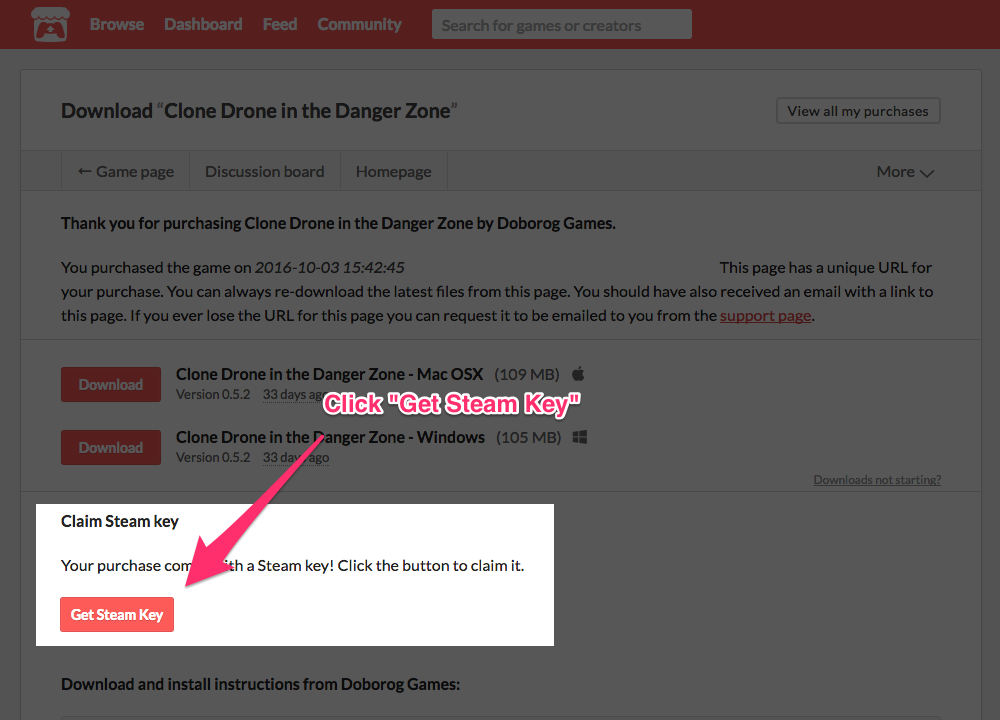 Let me know if you still have problem with it, so we will able to solve it dirrectly by sending you keys to e-mail.
Hi. Unfortunately, I don't see "Get Steam key" button. This is what I see: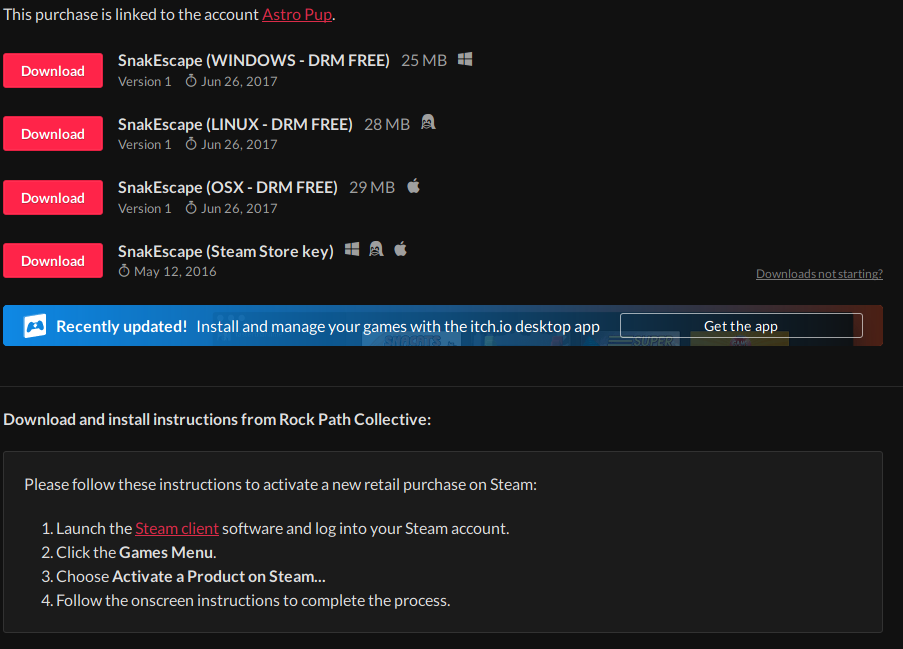 P.S. Thanx for the fast response. :)

Could you please send the email to support@rockpathcollective.com ? So I will able to send you keys.

I also already created the ticket to itch.io support to figure out if there the problem on our side to prevent the keys claiming issue in future.
- Vladimir.
Hello,
I've just recieved the answer from itch.io support team. They've fixes keys claiming process. Check it now. And let me know if it will not work.
- Vladimir.