Hello! This is my first time participating in a game jam so I'm very excited to be here!
I actually started working on a project yesterday, but I scrapped that idea so I'm counting today as Day 1.
I'm making the game in RPGMaker. There will be no battles since I want to focus on the story and character interactions.
The main character is a (humanized) pink dolphin and all other characters will also be based on sea creatures.
Considering the pink dolphin's role in mythology (and its color scheme, lol), I'm playing with the idea of making it a dating sim.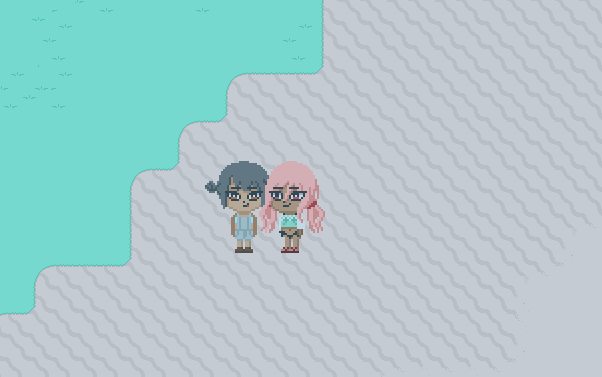 Today I made:

2 characters (pink dolphin and hammerhead shark)
floor tiles
text window
Next step will be making various plants, rocks, and buildings. Also figuring out how to achieve a more underwater-y atmosphere, since a light blue overlay isn't really doing it for me.