Alright I may not be able to post anything big tomorrow so today's gonna be a pretty big one(for a wednesday)! Prepare your butts!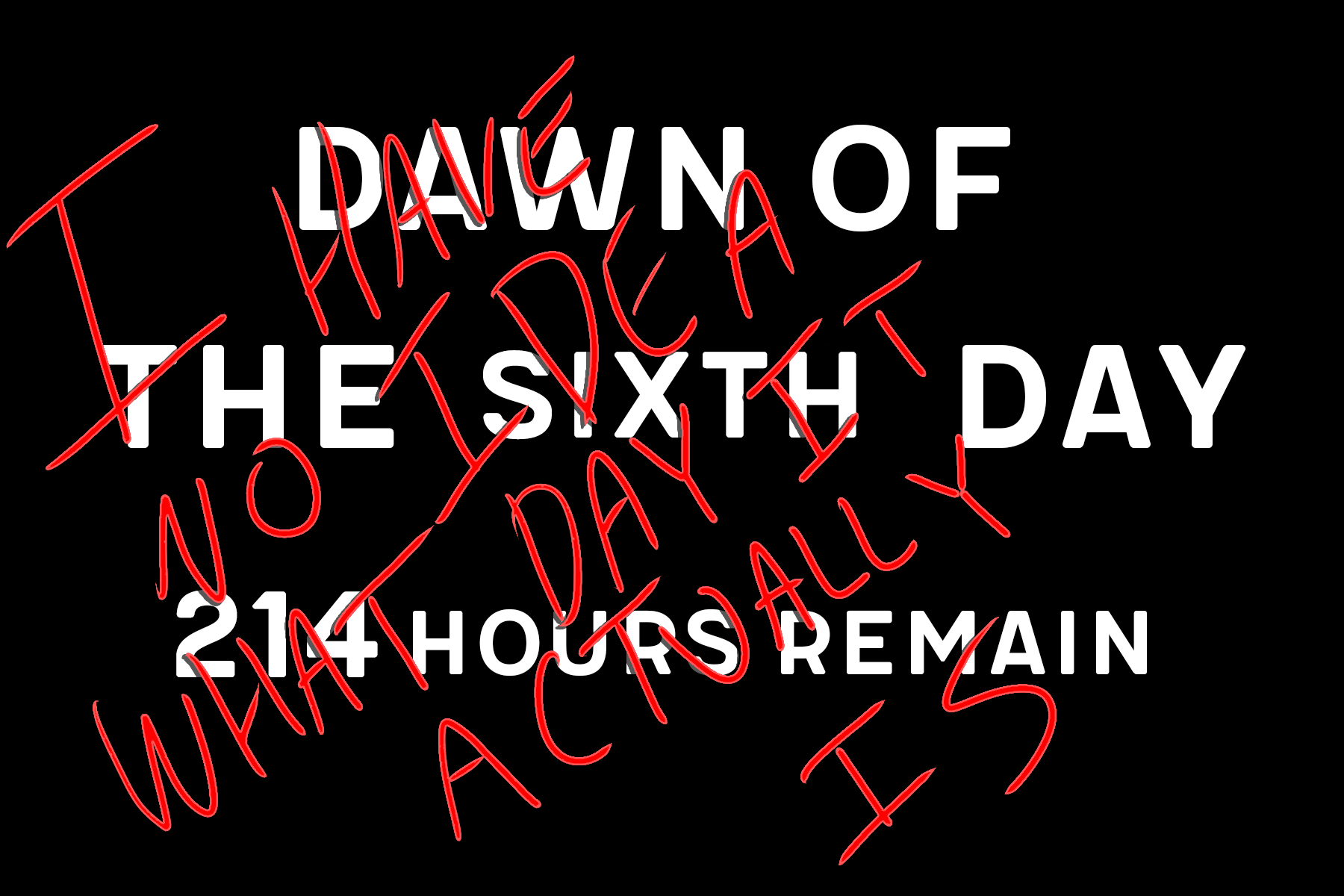 OKay okay okay so I'm gonna finally show you guys the second mainline character (at almost halfway through yeah ... okay)

Ready?

Its ....

Theo! Yes, its two girls and yes, the main character is a girl. shh there'll be boys in the full game. But for now these two characters pose the most interesting and variable writing styles we'd like to shoot for in the finished game, so we thought they'd be fitting for the demo. Anyways,

Theo is an Aerian fashion designer. Well, her full name is Theokleia Lycholos, but she goes by Theo.
Theo is gentle, level-headed and mature but clever and quick-thinking, with a mischievous and rebellious streak
Here's some concept art from way back at the beginning of the process for Theo.
So I don't wanna show you her final design yet so there can at least be a little dramatic tension, so let's take a bit of a detour, to the audio department!
Here's that theme from yesterday for Theo:
It's pretty unfinished but that's generally sortof the sound it could maybe sound like ... or it'll get scrapped all together. Who knows?? Game Jams! (aka tibby hasn't even heard this version yet... time zones!)
In writing, Tibby went through and finished day one for Theo, and started day two for heather. Iris went back through and provided script editing and that means that the writing for day one is just about finished!

Iris then made a starry background for the cafe.

Okay enough stalling! Here's what Theo looks like! (hopefully you're playing her theme in the background here we go!)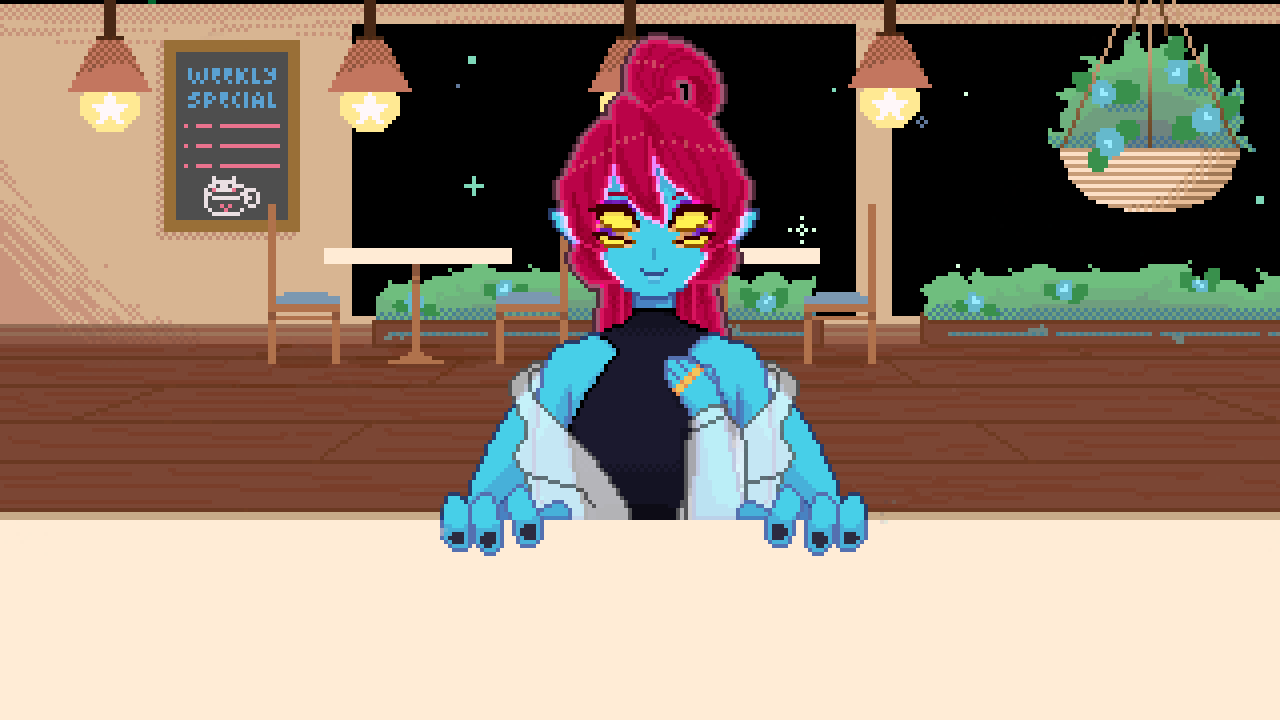 Theo has always been a gentle soul and dislikes her people's idea that humans are impure or not worthy of her designs. She fell in love with a human who showed a great interest in her designs but her own people won't accept it and forced her out.
And once again quoting Tibby's backstory document (The pun was too good to leave this one out!)
MC should save these star-crossed (literally) lovers and preach acceptance!
Let's take a look at some of the concepts that brought us to theo:

So from the beginning we wanted Aerians to have two sets of arms. You even saw in the first day's log if you were looking close enough that there was an Aerian concept sketch. IDK if Iris even wants me showing that one so if you didn't, iris, oops
We also had a bit of trouble deciding what the coat should be. We thought that the lepoardprint looked just a bit too primitive for the Aerian race, so we went with a sort of ghost-y transparent overcoat.

Banrabbit finished this VN sprite moments ago~

Also, Iris began working on other generic characters to fill the other seats so that the whole restaurant sim part becomes more of a real portion of the game.
That's what I can tease for now, but tomorrow, there'll be more of em!
Thanks again for reading! We're almost halfway there, hope you all are holdin' up well! take frequent breaks and stuff and I'll see you around!

-Myserval