weeeooo weeeooo It's that time of the day again! it's time for ...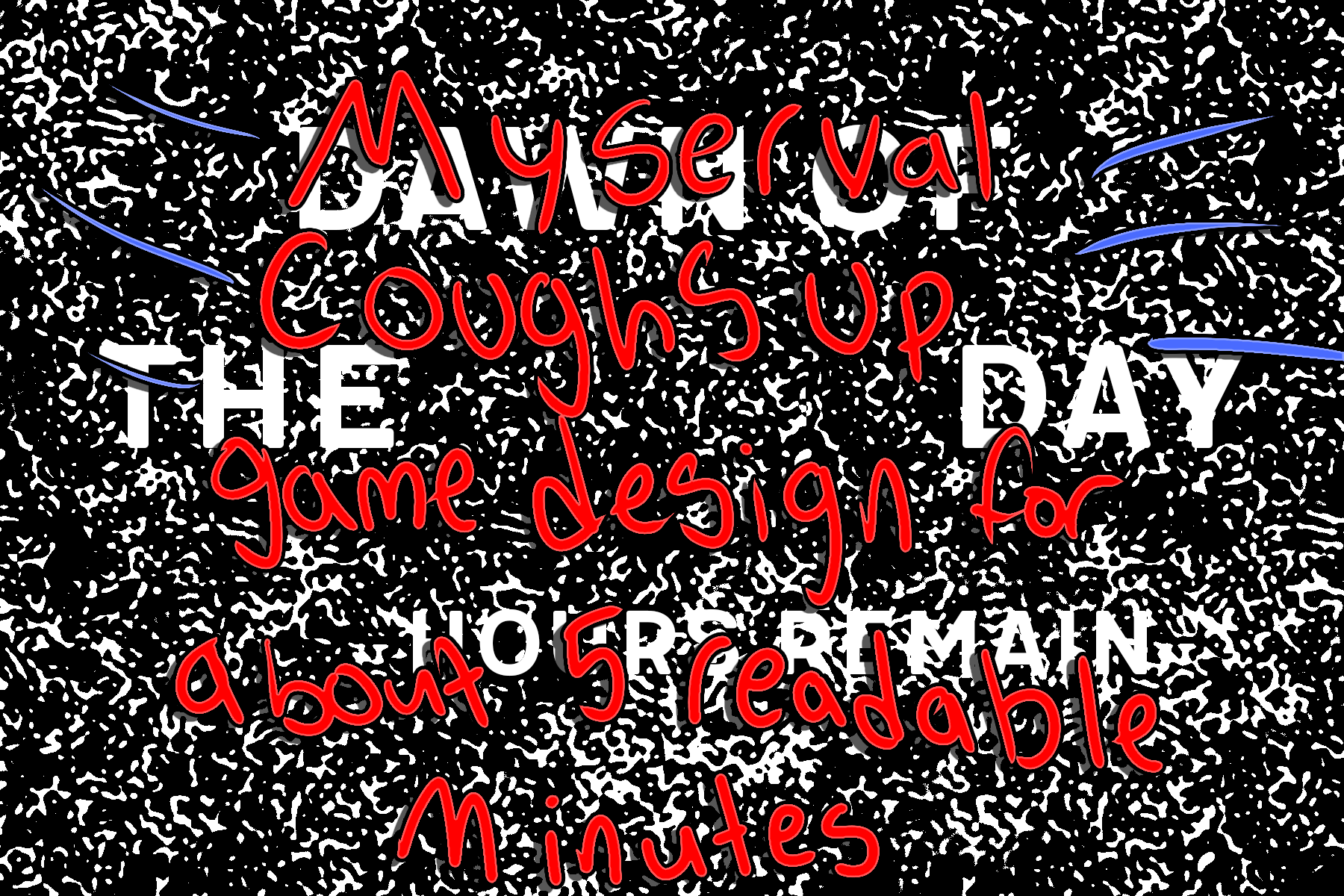 (its day 11)
Alright, so it's Monday of the final stretch of 5 days (4 days remain at the writing of this post) which means it's jam time!
I don't think I've shown you guys this document yet, so here it is; a 7 page long document detailing every dish and how to make it.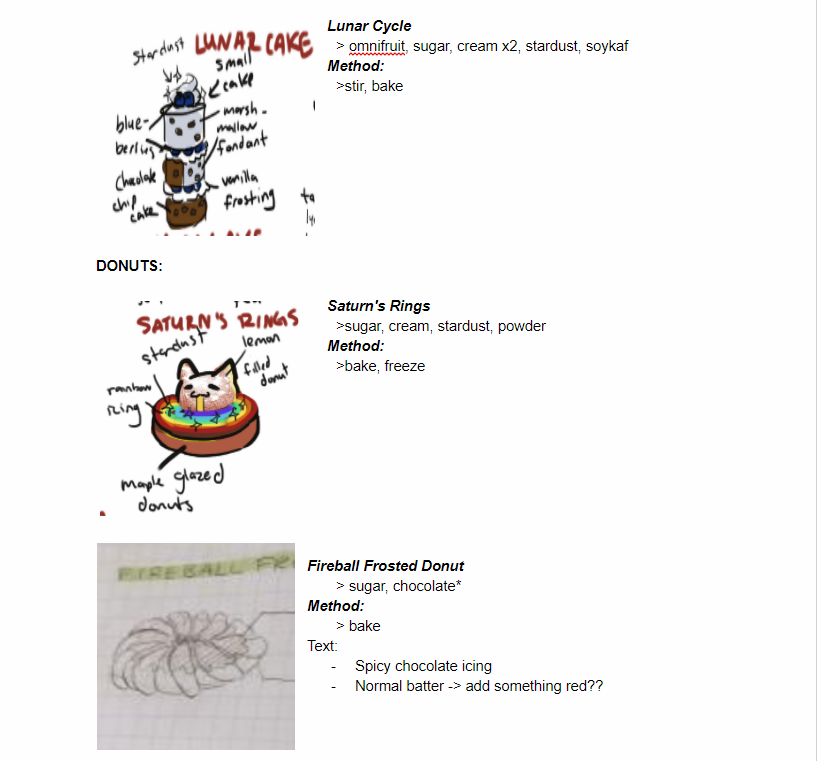 These are just three of the ~20 recipes in the game. I'd detail them all but it would just take way too long and I don't think you all wanna read through the design documents and I don't particularly wanna go through and screenshot them all. But here's a familiar one:

Banrabbit finalized the designs for the desserts and their recipes.
We also talked a bit about how decorations would work. In particular, making global decorations rather than discreet ones for each recipe.

Alright! Moving on to art!
Starting off is a mock-up of how the prep portion of cooking might end up looking like in-game, with art to support it:
Banrabbit put together pretty much (i think) all of the UI in the game today
Iris began working on dessert sprites, too.
Tibby, of course, was continuing the writing part of the game, finishing day two and beginning on day three (presumably with a bunch of editing of previous sections, too) - also this:

And in audio, Myserval finished all of the sound effects for the cooking and the counter mechanics of the game. It's ... unruly:


Okay, maybe not unruly but definitely a lot. Namely, this:
https://clyp.it/ktsyujmk?token=160b0930229bce76d4bd6b995f95400

It's an ambiance track for when you're at the counter. You can hear the hustle and bustle of the space station that the cafe is attached to. Skip to 0:16 for the good stuff ™
He also got to work on a couple of day themes, particularly in the jazzy realm, which you should be hearing somewhat soon.
That's about it -
Thanks for reading! Stay in school!
-Myserval