Hello everyone. We are Emprom Game, It's very glad to share devlog with you. Our game is release now. Please visit the following address to download it. Hope you enjoy.
https://emprom.itch.io/elder-c...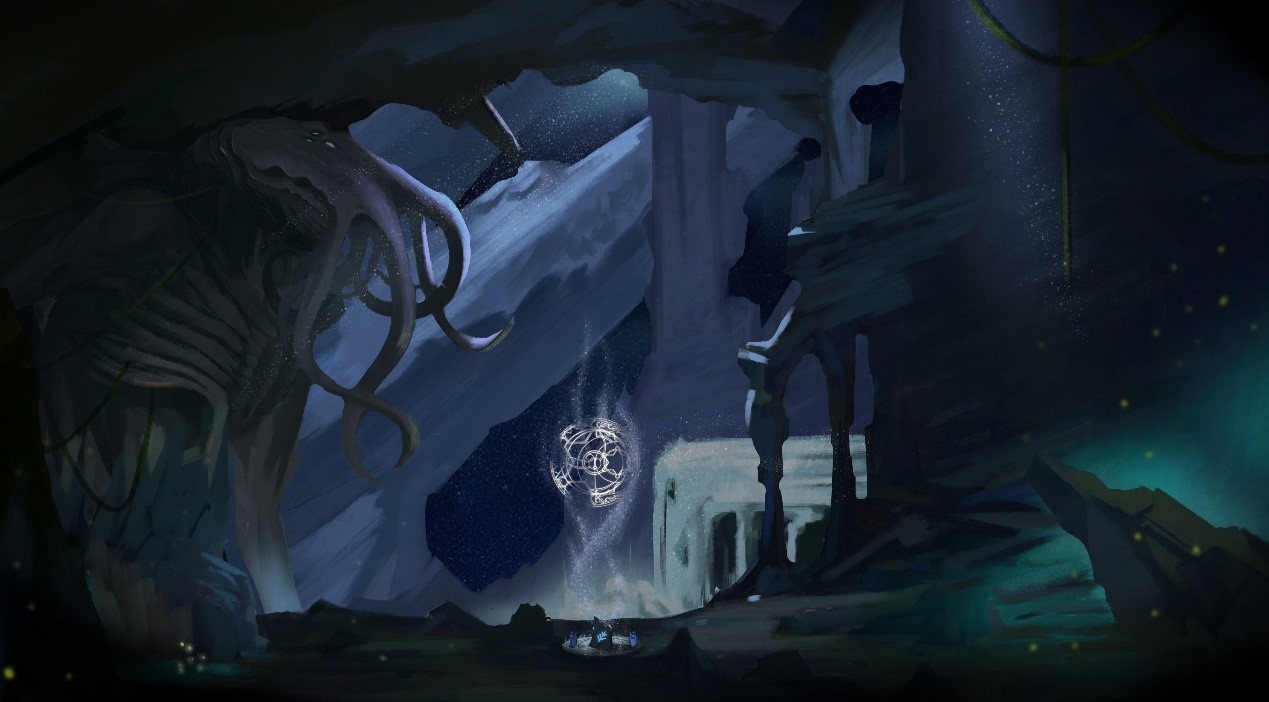 Introduction
Our game, Elder Chaos, is based on the Cthulhu Mythos. What's interesting is that you guys will no longer be investigators but the eldritch Old Ones in our game. You must awake Old ones (yourselves) by summoning monsters and build facilities to interrupt or eliminate investigators.
You win once you successfully awaking old ones through fulfilling the summoning circle. While, you lose in either of these two circumstances: 1) all of your summoned facilities are destroyed by investigators. 2) investigators successfully gather all pieces of a scared artifact.
Background
Being defeated by Elder Ones in an ancient war, Old Ones were surpassed and sealed into states of deep sleep. However, sign of disorder arises from the very deep darkness as power of seals decayed during a million years. Formidable evils start to slide through the crack of dreams where Old Ones can influence the world by their wills. You, as one of the eldritch Old Ones, must wake up and break the seal. Release your power and reign over the world. Because you are meant to be the chaos, the source of doom. Eventually, the real dominator will return.
Nevertheless, there are sober-minded people who can feel variations that are gradually twisting this world. They are investigators who spare no efforts to collect clues and gather all of the sacred artifact fragments that could summon Elder Ones to expel you. They firmly believe that their efforts will bring the world back to peace.
In order to accelerate the progress of waking up, you have to recapture power from faith of your believers and stop investigators from getting the force of Elder Ones are essential. Sometimes it's avoidable to decrease their insanity and take their soul!
After all, those people who go against you will finally be buried in chaos, while people who dwell among your arms shall dive into wonder and glory.
Devlog day 1
We've just finish UI! It's extremely exciting because it won't take too long for release! Please leave your suggestions and comments~ We need your help to make our game better~ In addition, we will introduce more details in the following days~ Hope you like it!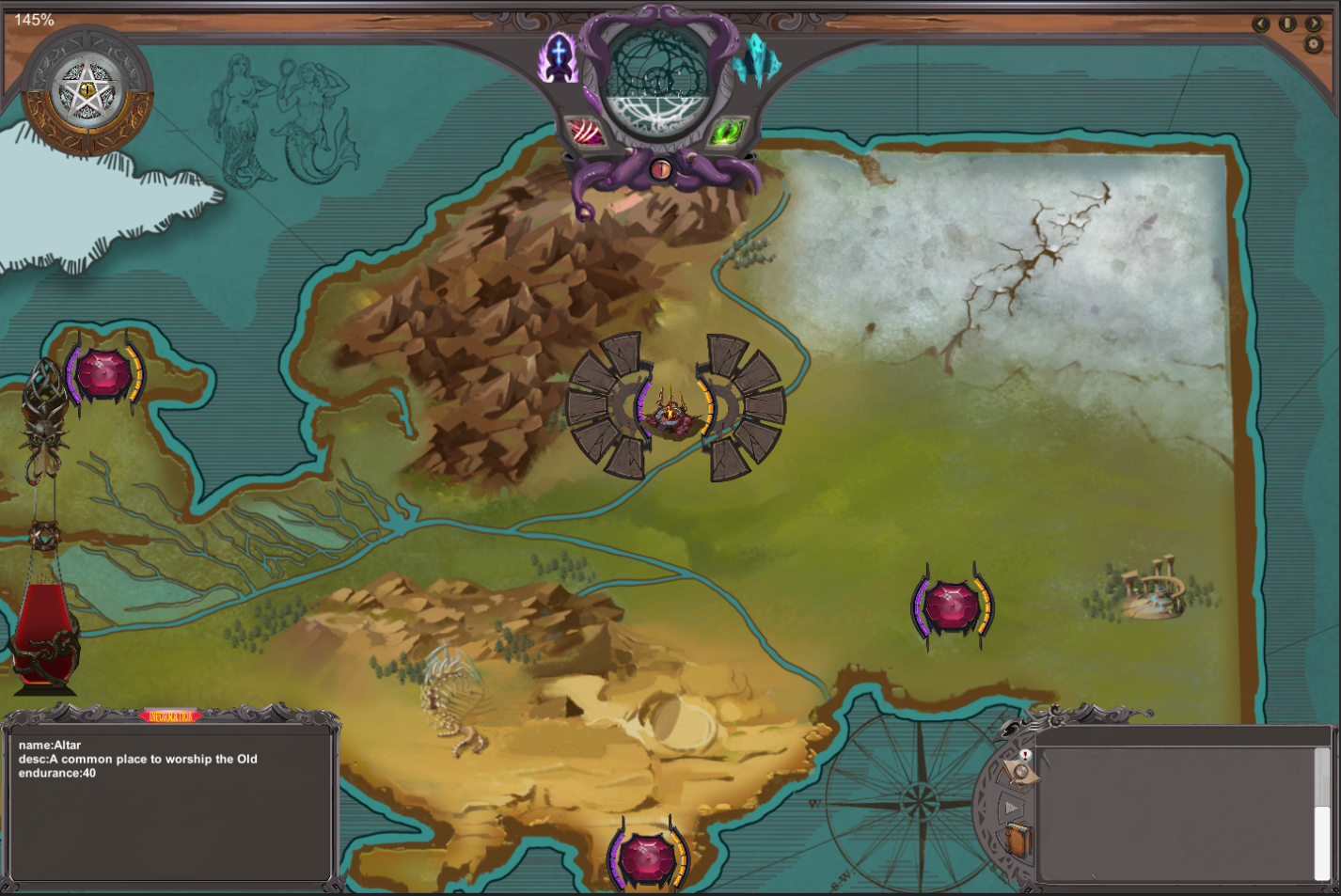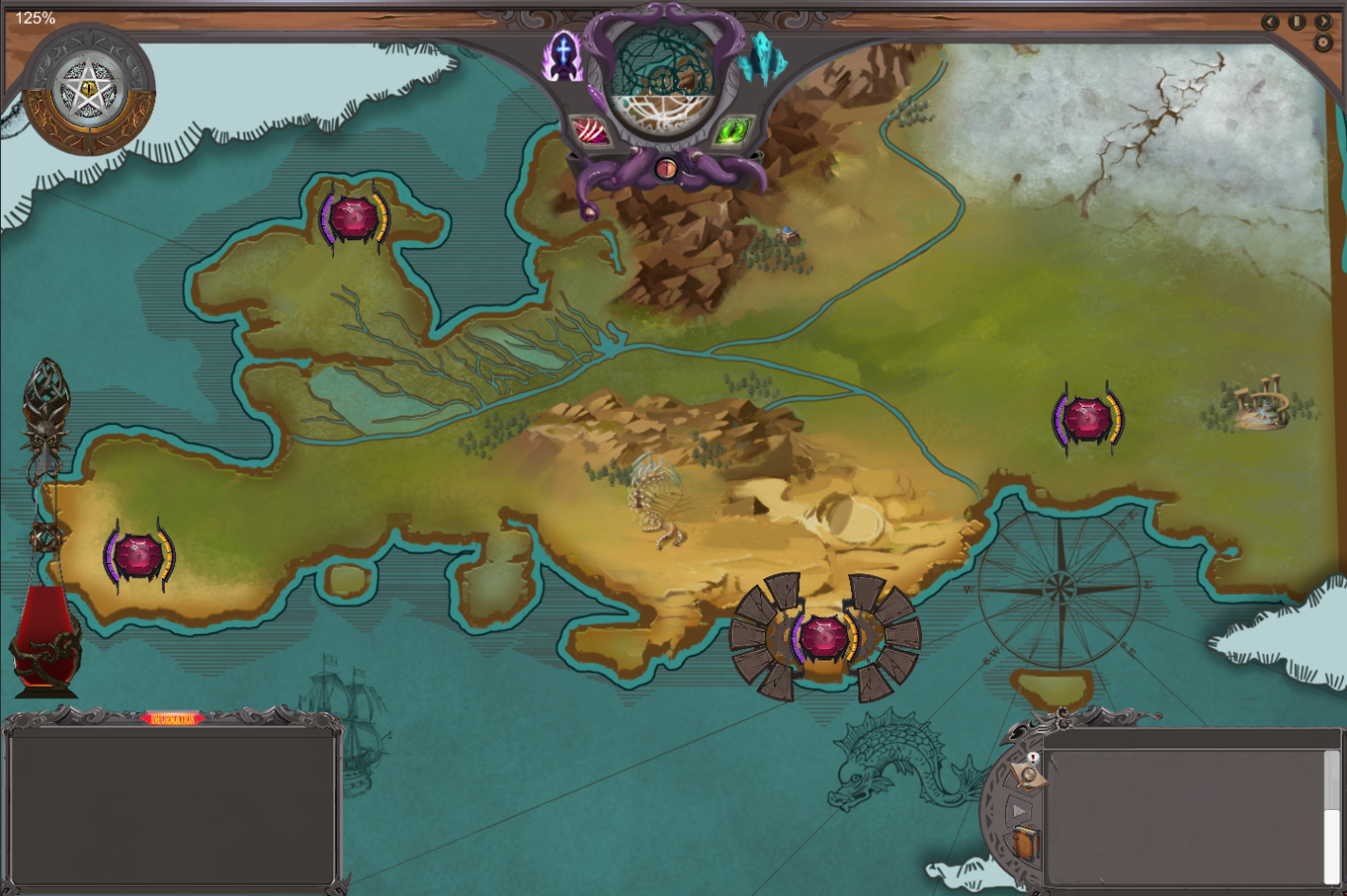 Best,

Emprom Game