Hi Guys,
we are currently developing a small game for a Pico 8 Game Jam at our Game Design school in Cologne. While we're just at the beginning of the development i can already share the first Image from our game.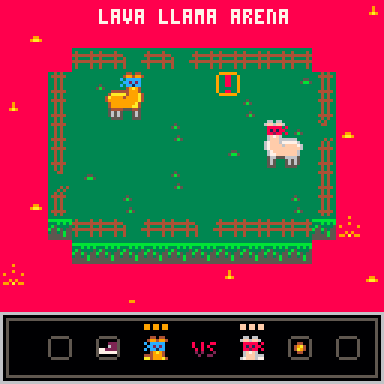 Like many of you can already guess, LAVA LLAMA ARENA is a short game were you have to push your Llama friend into the Lava. (More Details of the Gameplay are still in development)
So what do you think of that first pick? Feel free to share your opinion!

The LAVA LLAMA ARENA Team