AUI - Stone Snake Island
Meet the cutest lava slime EVER and master his many forms: It's time for AUI!!

AUI is a platform puzzle adventure set on a tropical island amidst fire and water.
To return the favor of saving his life, a young lava slime is determined to aid in her escape a frail water spirit trapped in a pond that will be destroyed by the wake of the near volcano.
Join our goofy hero, take advantage of the environment to switch from solid rock to liquid lava to explore the beautiful island and save the water spirit from certain demise!
Concept

Evolve with the Environment!
LAVA
Aui's basic magma form. He's swift and nimble, able to jump around, stick on walls and wall-jump. He's hot!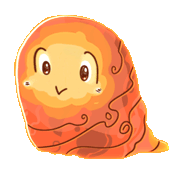 ROCK
Aui's solid form. He's not very agile, but very strong and sturdy. He can break stuff and roll around. He rocks!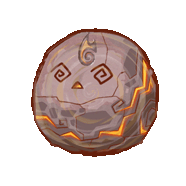 Follow our devlog! :D