Hi everyone! I was looking for devlogs tagged "culture"and "tutorials" to read and I noticed that the "Most Recent" pages are frozen? I can't really find new articles to read apart from the ones on the main devlog page, which goes very, very quickly and don't always have the specific type of content/tag I'm looking for.
The landing page for Culture: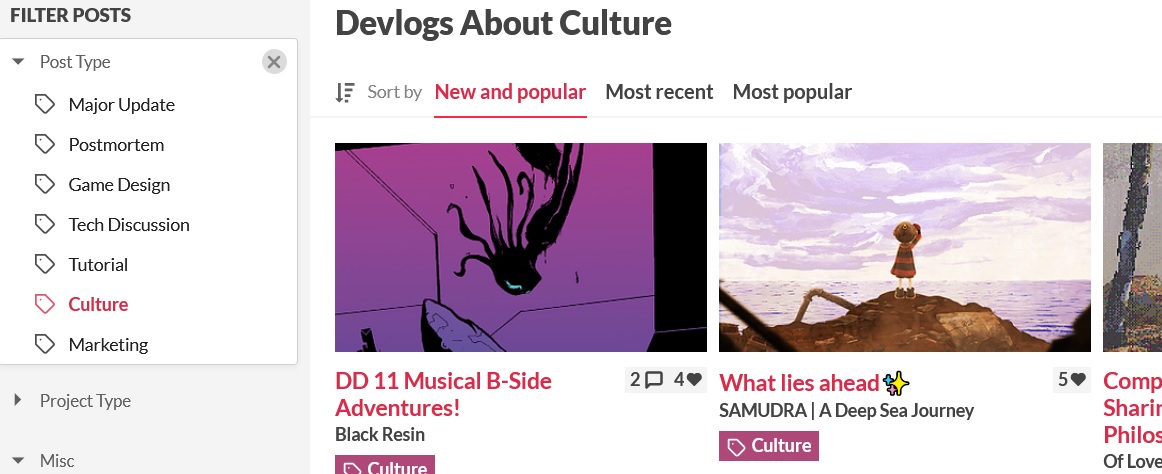 After I click on the "Most Recent" link: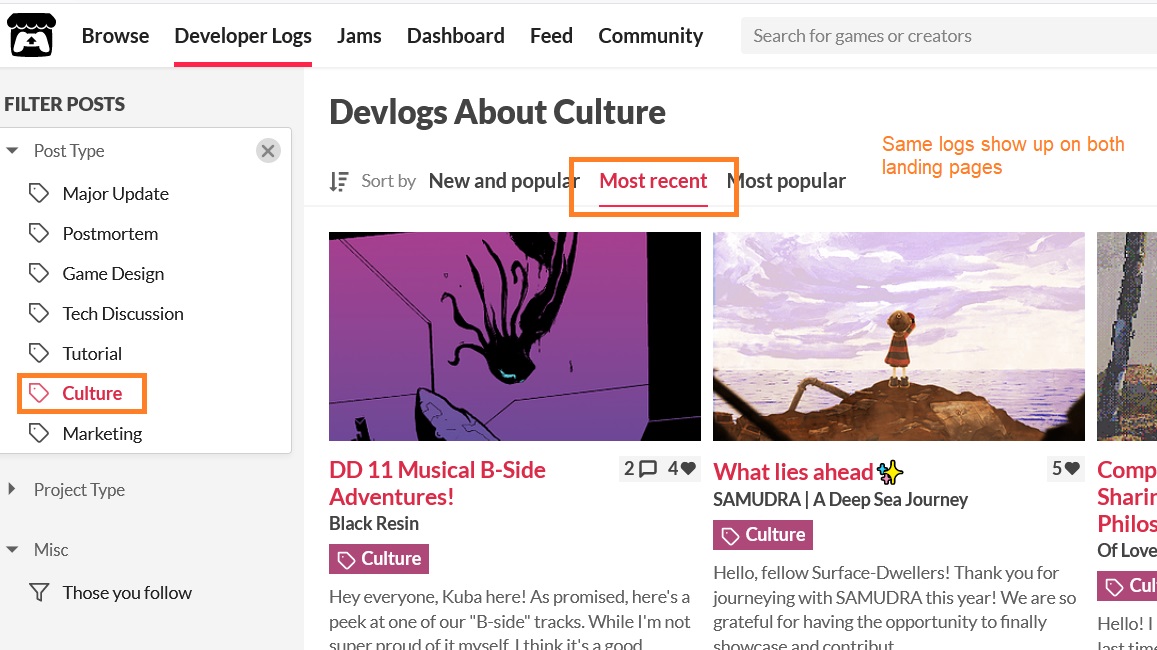 When I click on the tags on the front page, they bring me to the same frozen landing page for its tag - and the items in the "Most Recent" page don't seem to be updating even after I've waited for two days. The filtered tagged posts in the "Most Recent" area are 95 days to 1 year old at best.
I've tested it out by putting out my own post tagged "Culture" - it doesn't pop up in the "Most Recent" articles tagged Culture even though it seems to have appeared in the main devlogs page, which likely means it's already been approved, and that the Culture landing page isn't updating.

May I clarify if this is a bug or if the feature is working as intended? If it is the latter, may know if there's a different way for me to filter these tags using the landing page that I'm unaware of? So far I'm just clicking on the tags - I don't really prefer to use a feed since I'd prefer to browse the tags to find new stuff. I've searched the community posts but haven't been able to find a solution sadly. Thanks so much in advance!