Hi everyone!
Behind that curious and scary title, there is a shoot'em'up.... .... Well no it's a lie. There are two shoot'em'up !
Well well well.... In fact, it's a little more complex. (That title is temporary btw)
Behind that curious and scary tittle, there is two shoot'em'up a once. You control two spaceships on a split-screen, but it's for one player. So, you have to keep an eye on each side of the screen to avoid asteroids and kill some aliens. Killing enemies is the only way to pass to more difficult levels where everything is more, difficult. Asteroids and enemies are going faster, you have more of aliens to kill and there is more and more of those rocks. There are an infinite number of levels because it's just getting harder and it's only based on your ability to do two things at once, you have to get better to get to higher levels! and as I test it, it is very satisfying.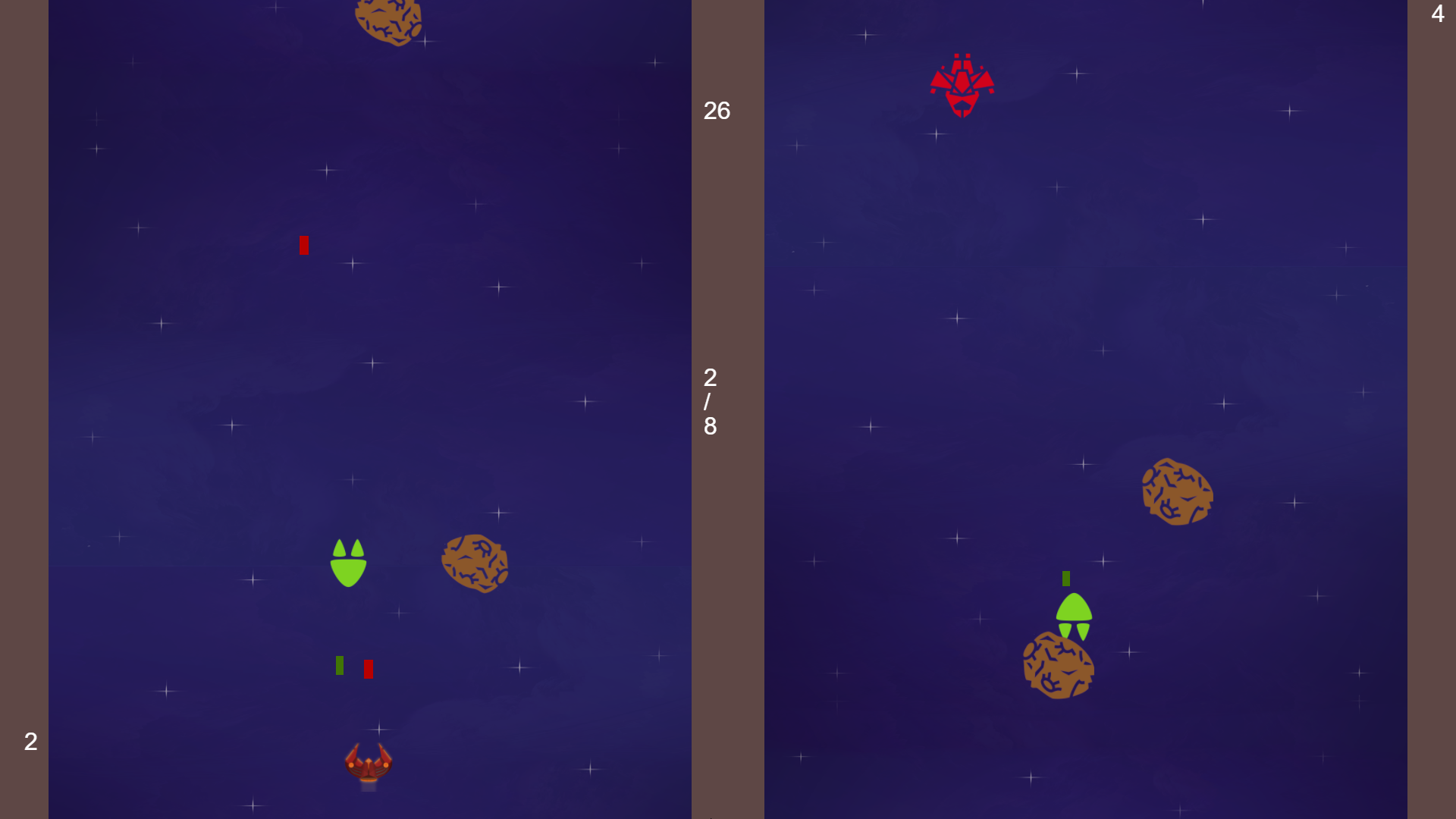 So, with 3 friends we decide to really go further with the concept and that's why I'm posting here. That game will not stay just a prototype that only me can play with. I shared it to those 3 friends and we want to share it with all of you! It is hard to describe how it feels to play it because you really must split your mind in two to play better. And the only reward that you get in the prototype is just a blue screen with "GG" and the possibility to go to the next level. And just with that, it is very satisfying!
I really enjoy flying threw rocks and take down 3 aliens ships without taking any damage, after that kind of action, you just feel good!
There are two ships, one little that goes fast but have just 2HP, and a big one that goes slower but can take up to 4hits, this give you the possibility to find your own way to play it and allows you to stay maybe more focus on the small one because the big can take more damage. Still, colours help you to "see" both of your ships without "look" at both. When you get good, you can easily avoid rocks with one ship when you take down aliens with the other one.

For now, we only have the base of the source code made with Construct2, few sounds and that's basically all…. We have a lot to do : -music, graphs, and a lot of play test to find the good compromise of the difficulty. For music and graphs, the composer and the artist are going to work together on the "global art direction" as I work on the code. The Fourth guy will keep an eye on everything and make sure that everything goes the cool way. We will soon make a 3-day-jam to try to have a good part of the game already done, we are students, so we don't have a lot of time between student jobs and studies... But we will try to finish the game very quick, but we prefer quality over time, so we will see where it leads us!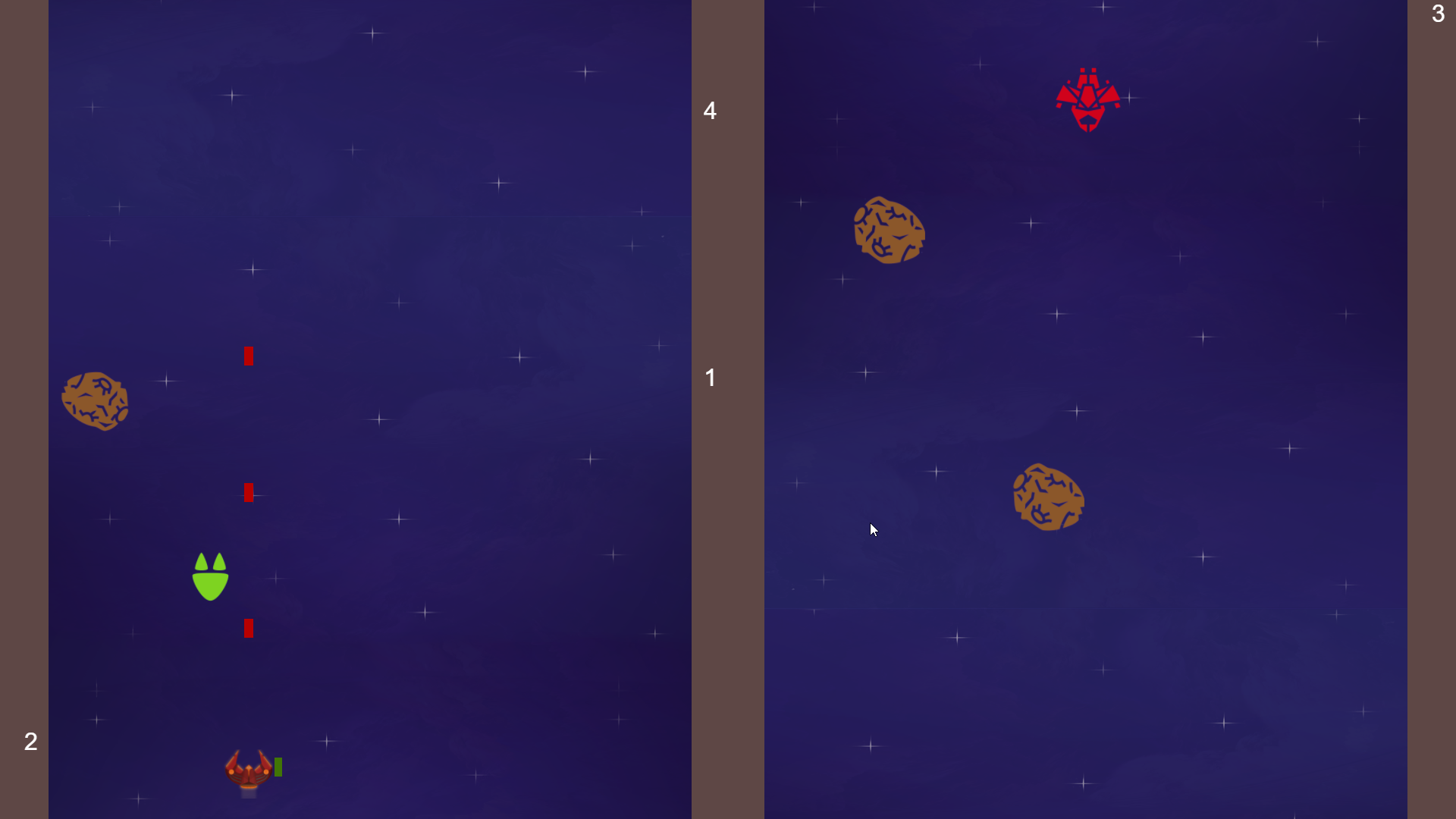 I'll soon post more devlogs as we work on new versions of the game during our jam.
Hope it hypes you bit, we, 4 of us are very exited to share our progression on our first game project.