Super Slime Arena is a multiplayer party fighting game for 2-50+ players that embraces accessibility and chaos; every slime character has a unique attack and every attack is a one-hit-KO. With 32 unique slimes, 13 different stages, and 5 distinct game modes, every match can be a new experience. Play locally or online with as many players as you have controllers for, and enjoy handmade 16-bit pixel art and an awesome soundtrack from over a dozen different artists!
https://jellyteam.itch.io/super-slime-arena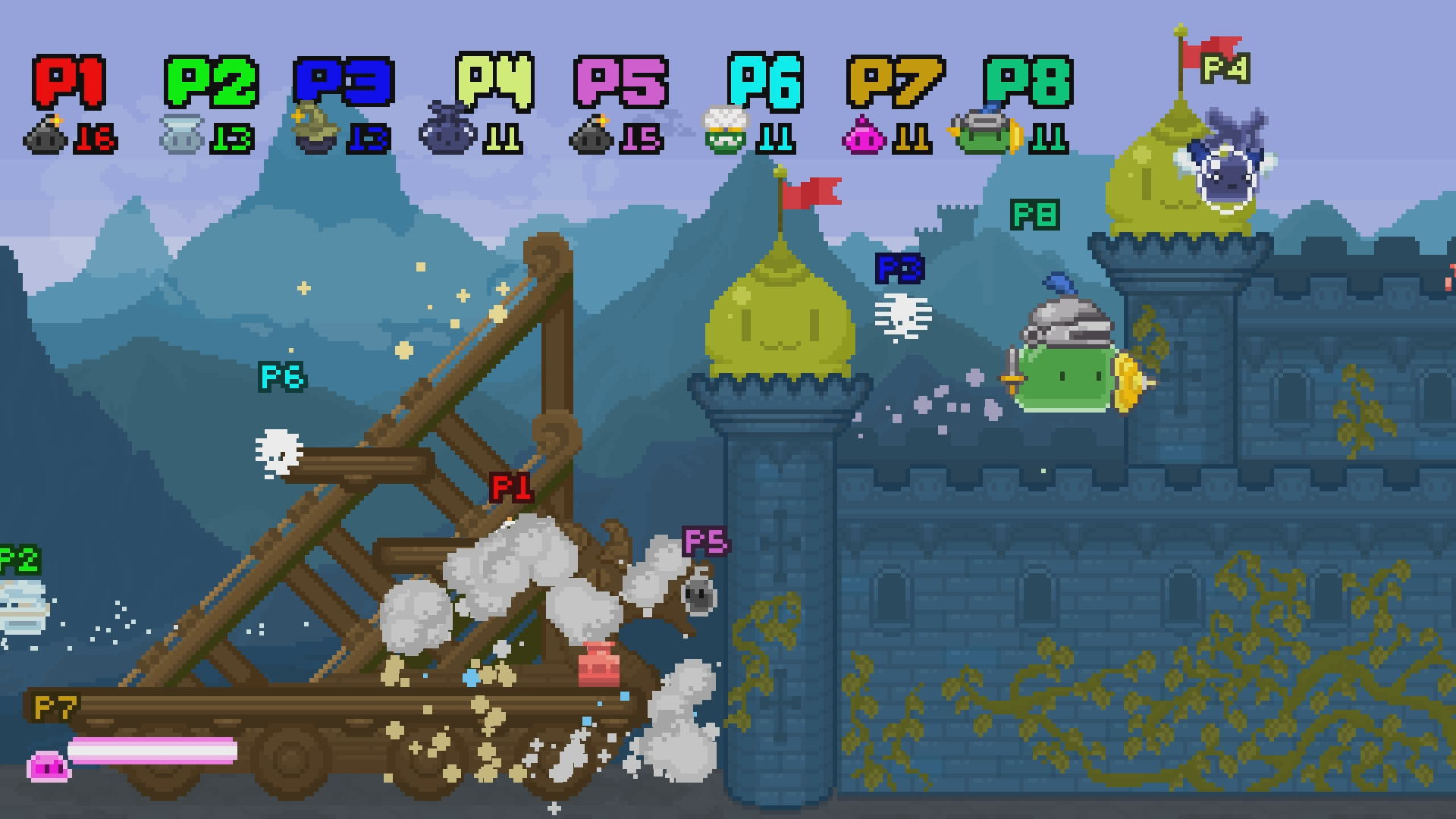 Super Slime Arena started its life as a class project back in 2013, so it's been a long road to bring it here to you today. Check it out if you're looking for a fun local or online competitive game to play with friends, are into cutesy retro aesthetics, or just love slimes. Stay slimy!