Hey Liam.
Great update, fixed a lot of issues and added some great features. Its great to be able to see how many points you need to get the A ranks. i've been trying to get them all!
I've now finished the game and have some more feedback :)
I'm having a couple of issues with 2 of the levels and trying to get the A rank.

Level 4 -1 - when you take control of Ava, the first section has three instant death glitch boxes you have to avoid in a free fall.... The positioning of these boxes makes it extremely tight to make it through and I drain all my lives trying to get through it. Or I get lucky and scrape through but then i've got no way of building my score back up to get to the A rank.
As a suggestion, perhaps space the boxes a bit further apart to give the player a slightly better chance of getting through. Or instead of 3 boxes reduce it to 2.

Level 1-5 - I think I'm just missing some enemies on this level, however when the BIG robot starts chasing you it happens very quickly and can result in an unfair death sometimes. Perhaps start him a little further to the left to give a little more breathing space at the start of this sequence.

Is it possible to get a rank for 4-2? On the level select screen there is a blank space next to it.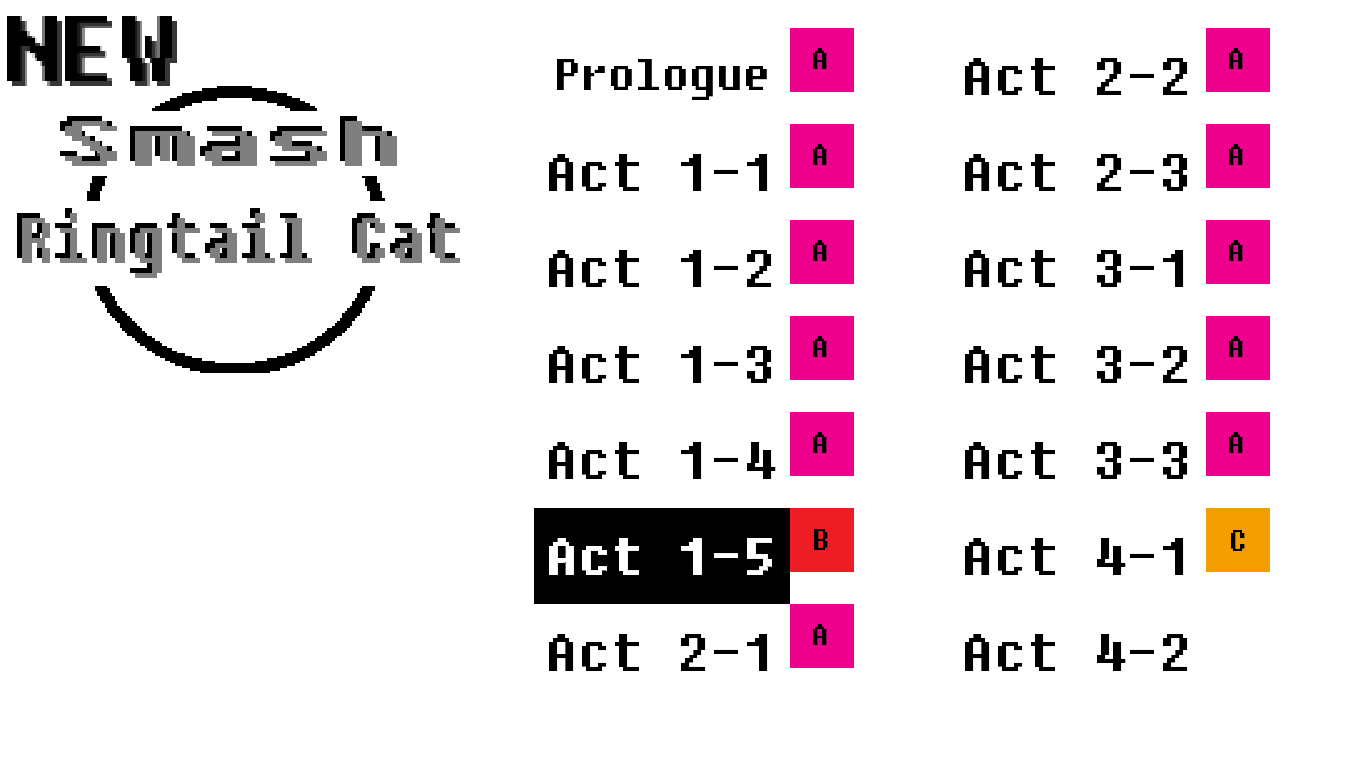 Lastly I have some feedback on the final confrontation with Dr Glitcher. Love that the fight is on jet packs above the planet! However I found the only way I could beat him is if I stayed on the ground and waited for him to drop down so I could land a few punches. When flying around he's so quick to throw out the glitch attacks that he kills me very quickly, and with him having a lot of health it makes the final bout very hard.
As a suggestion, maybe keep it the same but reduce his health or reduce the speed of the glitch boxes that he fires. As you are flying around it might be cool to have the glitch boxes he fires super slow but deal a lot of damage if you are caught in them.

Hope that helps somewhat, I've had fun trying to get an A rank on every level as I do want to see the final secret cutscene.

Kind Regards
Brendan Toy - Project Level Studios