Instead of using a spider grid we could use one of these: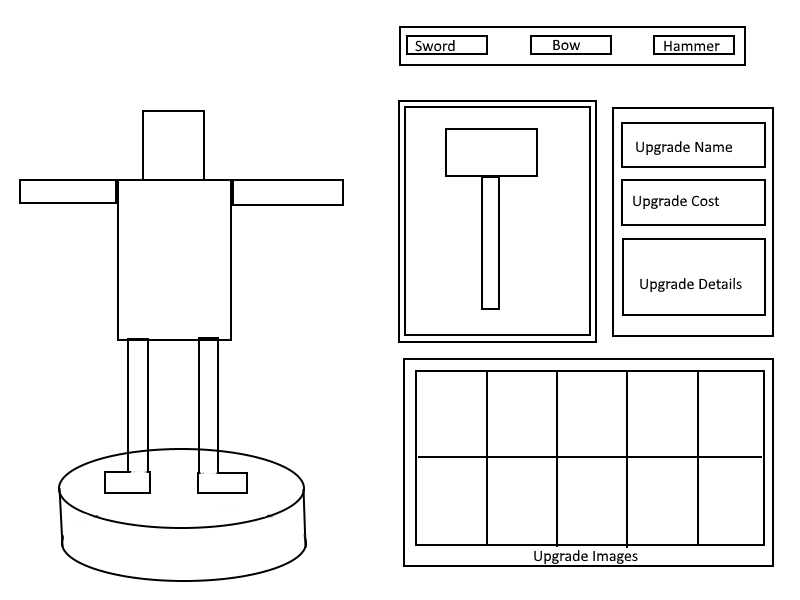 Questions:
Q: How will users unlock other upgrades?

A: Simple, a lock pad will be placed on it displaying "Buy that before being able to buy this"
Q: Where will the repair bot be included?
A: The repair bot will be working in the background applying upgrades as you buy them.
Q: Why use this?
A: It provides a simple navigation through the system all organised making it easier to find the upgrade you wish much more faster and efficiently knowing it's abilities.