Little tip, dunno if anyone's mentioned this:
When you use the 2x2 square hint, it will always be as unhelpful as possible. In other words, when given the choice, it will always pick the square that eliminates the fewest cards. This means that if something like this happens: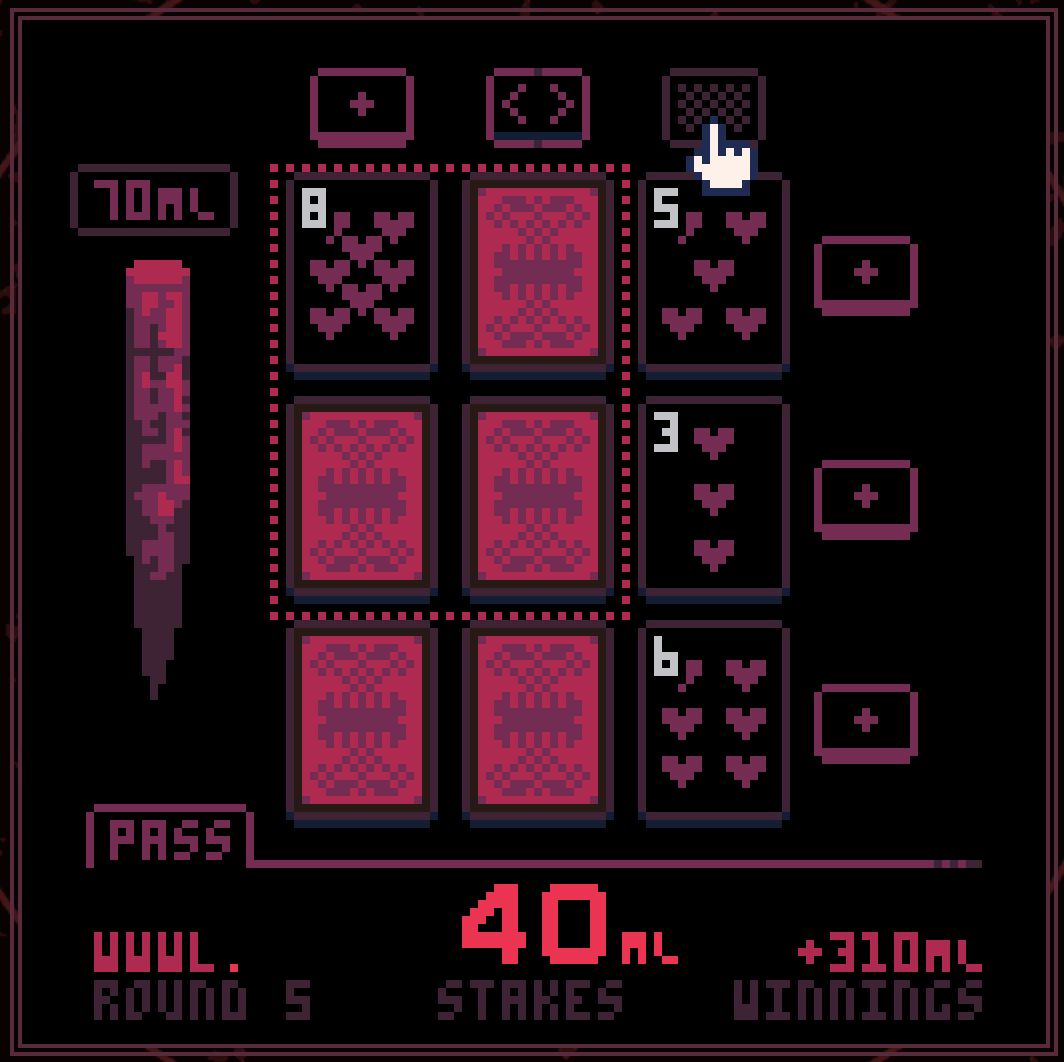 you already know that the vampire's behind the top card, because if it were behind one of the other two, the 2x2 hint would have landed on the bottom, eliminating just 1 card instead of 2 and being less helpful to the player.