Hi, I keep getting this error in the demo version of the game. It always happens when the timer gets to 0:00.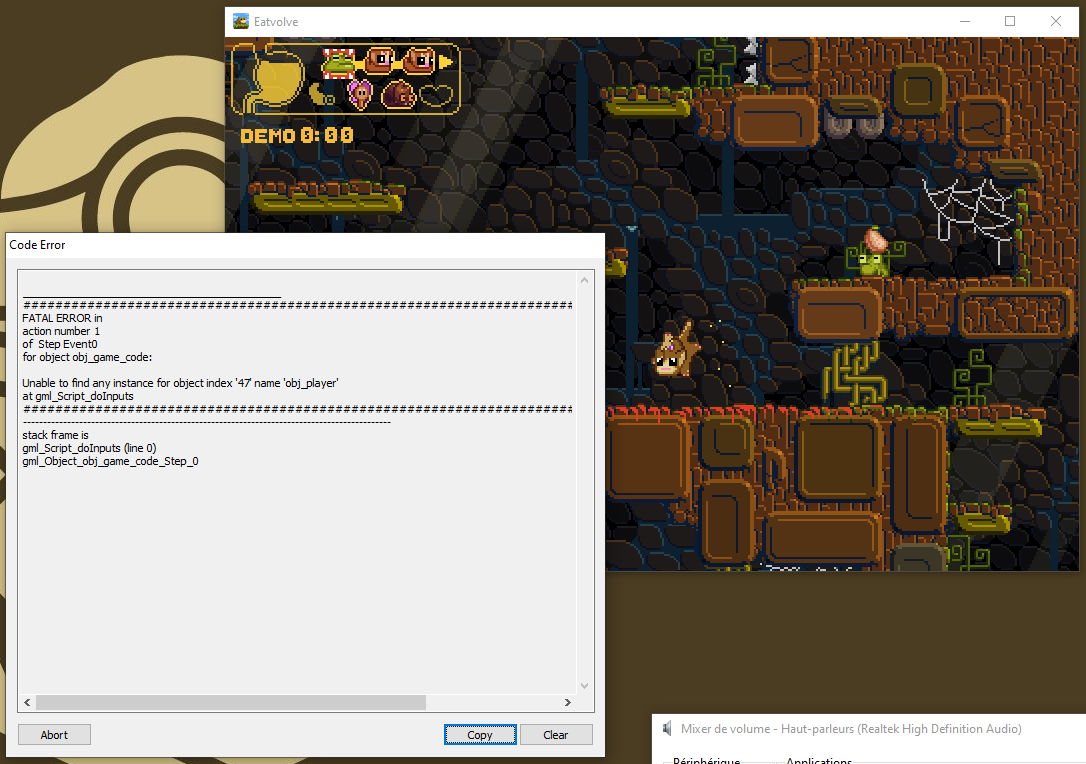 The game also restated a few times; I undestand from this thread that it is an intentional restriction for the demo(?) I though it was a bug until I looked through the forum :/
Anyway, the game seems cool so far. I'll have to give the full version a try!