The first part of our next project, codenamed Fireborn, is releasing at the end of September. Let's get you prepped and ready to drop!
Included in the Bundle are the following products:
Defending New Normandy [DD2]: Take the role of Charlie Squad, a Special Operations Force tasked with infiltrating enemy territory and destroying a Demon Portal that is spewing nasty monsters into the city from the depths of hellish places.
Modern Rules Package [DD1]: In this package, you will find our methods of changing your typical fantasy game into something a little more gritty, more futuristic than fantastic. It is intended to be read alongside [DD2].
Competitive Combat [SR1]: If you're more about fighting your friends than blowing up demon portals, check out this 4-page guide on how to do exactly that, without changing the rules! But how, you say? My Storyteller said that 5th Edition doesn't do that. You will be glad to know that in competitive play, the majority of rules stay the same. But in order to keep fights balanced, you have to maintain restrictions of character level, magic items, weapons and equipment to make it fair. Because of course a 10th Paladin will beat up a puny 3rd Wizard.
The Dropships & Demons series is about changing your mentality towards the Tabletop Roleplaying Games, in that many of them can be used to weave a different setting and style of game than what is presented in the books. Just because the 5th Edition Guide sets the tone of a Fantasy game, doesn't mean you are forced to roll with it exactly like it's written.
Mix it up a little and start with Freecaster Fables' firearms supplement, Caplock Firearms, which is in pre-release right now while it goes through playtesting and revision. You can get it for free while we do this!
https://freecasterfablesforge.itch.io/caplock-firearms-sr2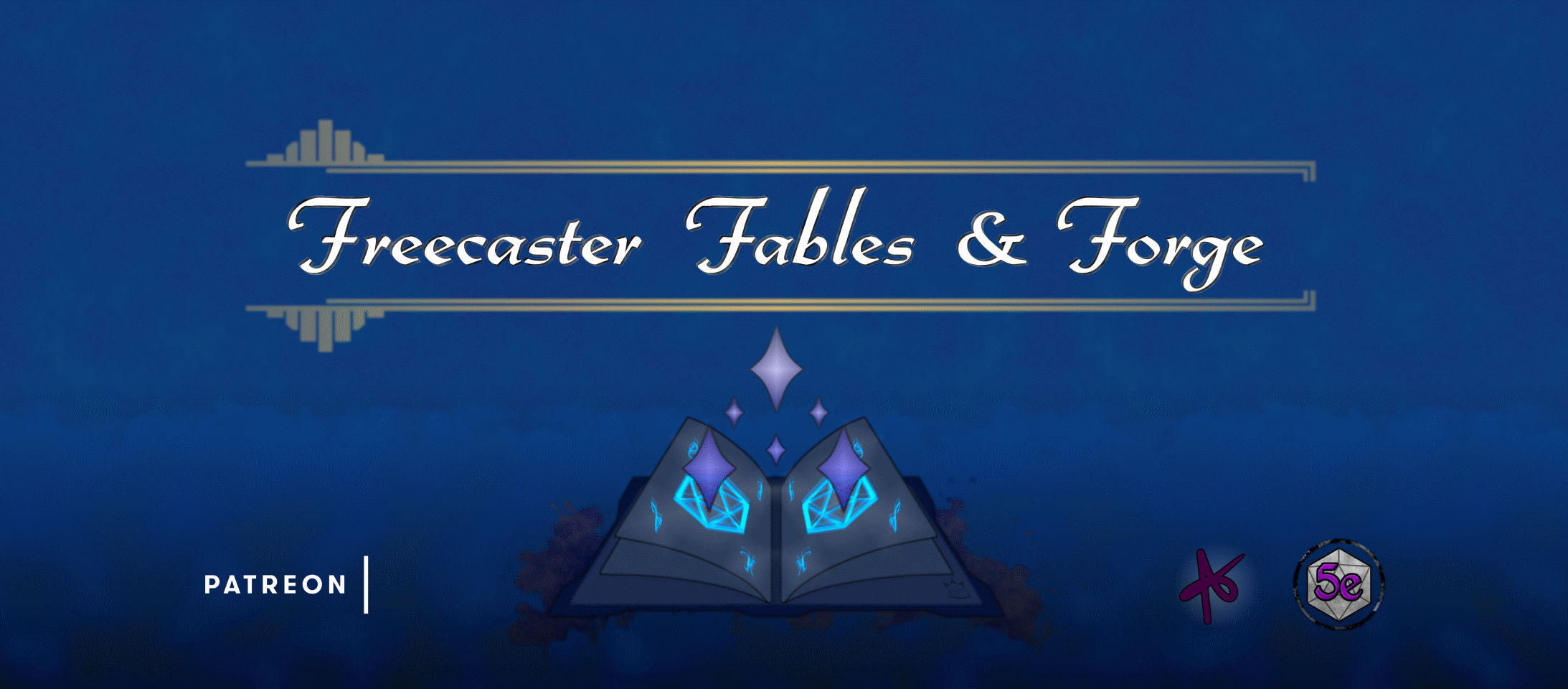 Check out our Patreon page by clicking the picture for a constant stream of goodies every month!