... ...

A month ago I created the draft/placeholder for the June update. It only consisted of the line above. three dots, a comma, three dots.
"That's a strange looking comma between those dots..."

I place my cursor next to it - I use shift + left arrow key to highlight it.
On closer inspection it turns out to be just a speck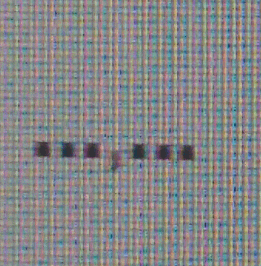 Welcome to my insanity.
~
Early July I attended Critical Northwest, a local gathering of Burning Man community. To say it changed my life seems cliche. I leveled up. Zero to One.
I'll be releasing Synthetic Dreams on Steam next week.
In the "About this game" section of the store page I tell people not to buy it. I priced it high. I tell them to seek out these monthly updates.
If that quest led you to these words - Welcome.
I'd like to offer you a steam-key. Would you like to chat?
~
My vision of Synthetic Dreams is something unique. A new genre for a new medium? I dont know.
Just searching for my niche.