Try looking at the picture in your inventory with the magnifier and the ctrl key

Hey Mika, like Diego said, you need to interact with the toilet picture and then go to the toilet again to find a new clue. There's also a piece behind one of the doors that most people don't find. Let us know if you manage to finish it! :
Hey, yeah I managed to find all of those; I was missing the one from under the rug in the central room. This time I got a couple more pieces, but I'm stuck again. I did get the pieces at the toilet, table and bed; though I couldn't complete the next photo.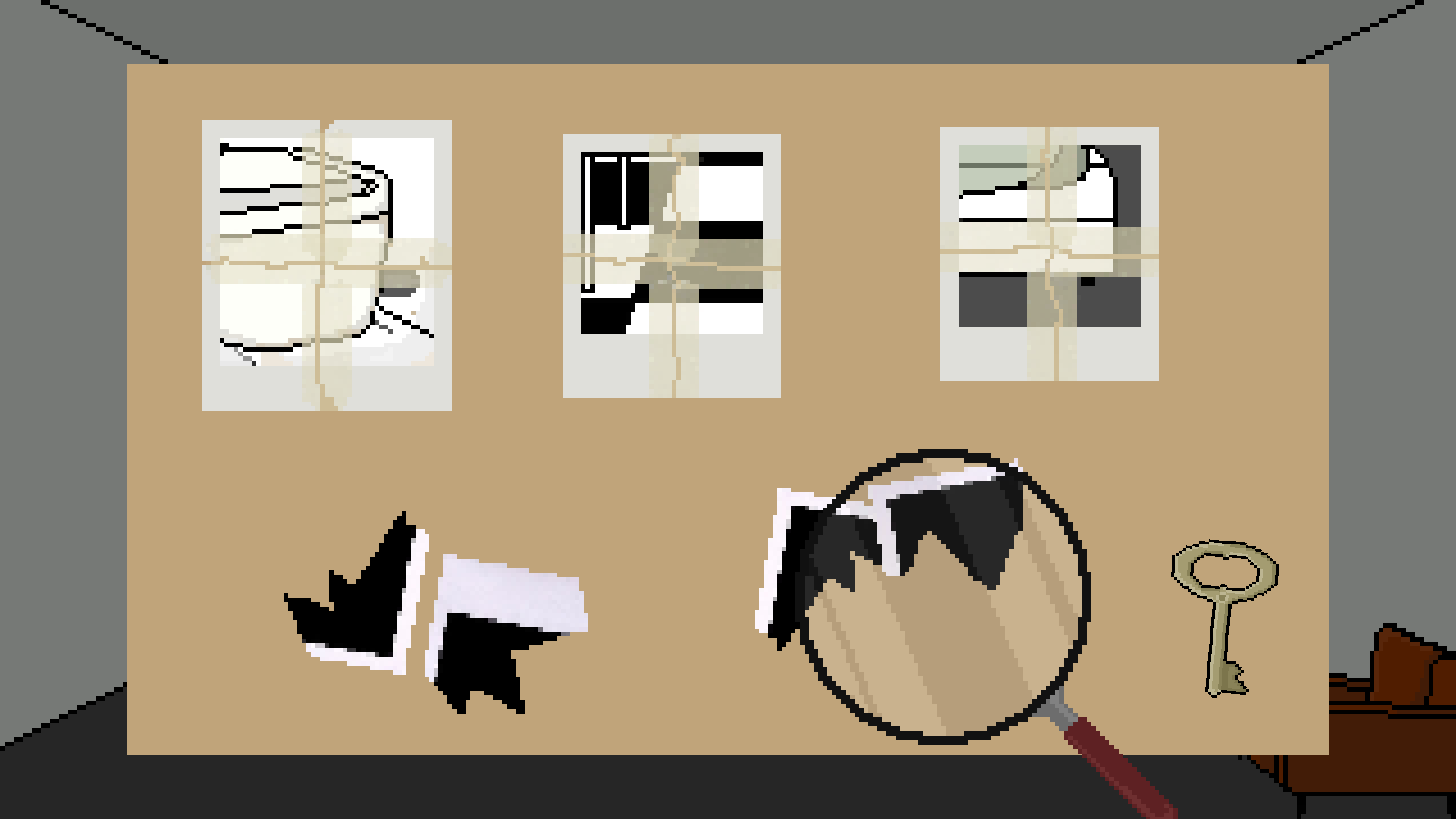 Did you use the key to open the closet? And the one when you close the door inside the bedroom?
Yeah, I got the one in the closet. Though, I didn't realise that there are also hidden pieces that can only be accessed by closing doors. I would say that's not very intuitive to players.
We updated the game with a little hint to get that polaroid piece, and a lot of other things. And you can play if from the browser if you want, check it out : )