Ah jeeze, con crud! I'm glad you're doing better, that's the worst thing to bring back from a con.

What do you think of this arcade floor tile?

I plan on recoloring the arcade cabinets to have complimentary colors after I settle on a floor color.

Also, thank you for the pickup animation suggestion, my thought process stopped with a "bloop" sound effect and the hold animation set for the robot...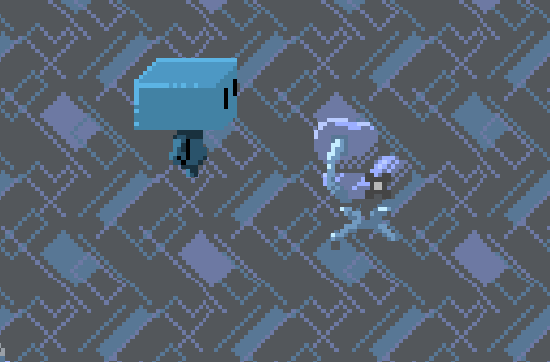 ...but tiny arms make it really difficult for players to see on a big screen.