I've seen many topics about games made in game engines like unity, game maker, godot, etc, but I've yet to see any about Monogame, the framework we used. Some of us on the team have dabbled in monogame before, but it's the first time we have actually finished a game with it.
It's called One Shot BUGaloo: https://itch.io/jam/gmtk-2019/rate/462587
Fight through hordes of robo-bugs using your trusty (if a little unreliable) weapon. Perhaps your surroundings can help as well.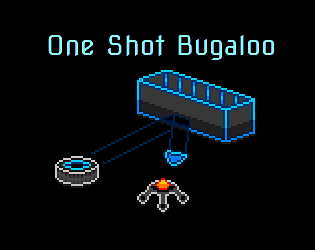 I'm curious if there were others who used Monogame for the jam. Show me your game and I will rate it :)
And please consider rating ours :)