Hey, so I'm doing my game based on VOID by Eric Littlejohn
Plaid Merchant presents their debut survival adventure, VOID. Featuring narratives about you, your dreams and what dwells deep inside your subconscious. Can you brave a glance into the VOID or will you let it consume you? The choice is yours.
I loved the red/black/white combination so I decided to make the entire game using only that colour scheme. I'm not 100% sure what the gameplay is going to be. Some sort of first person exploration/action game. I also want everything to have that old billboard sprite look (All drawn in ms paint with my wonderfully terrible art skills).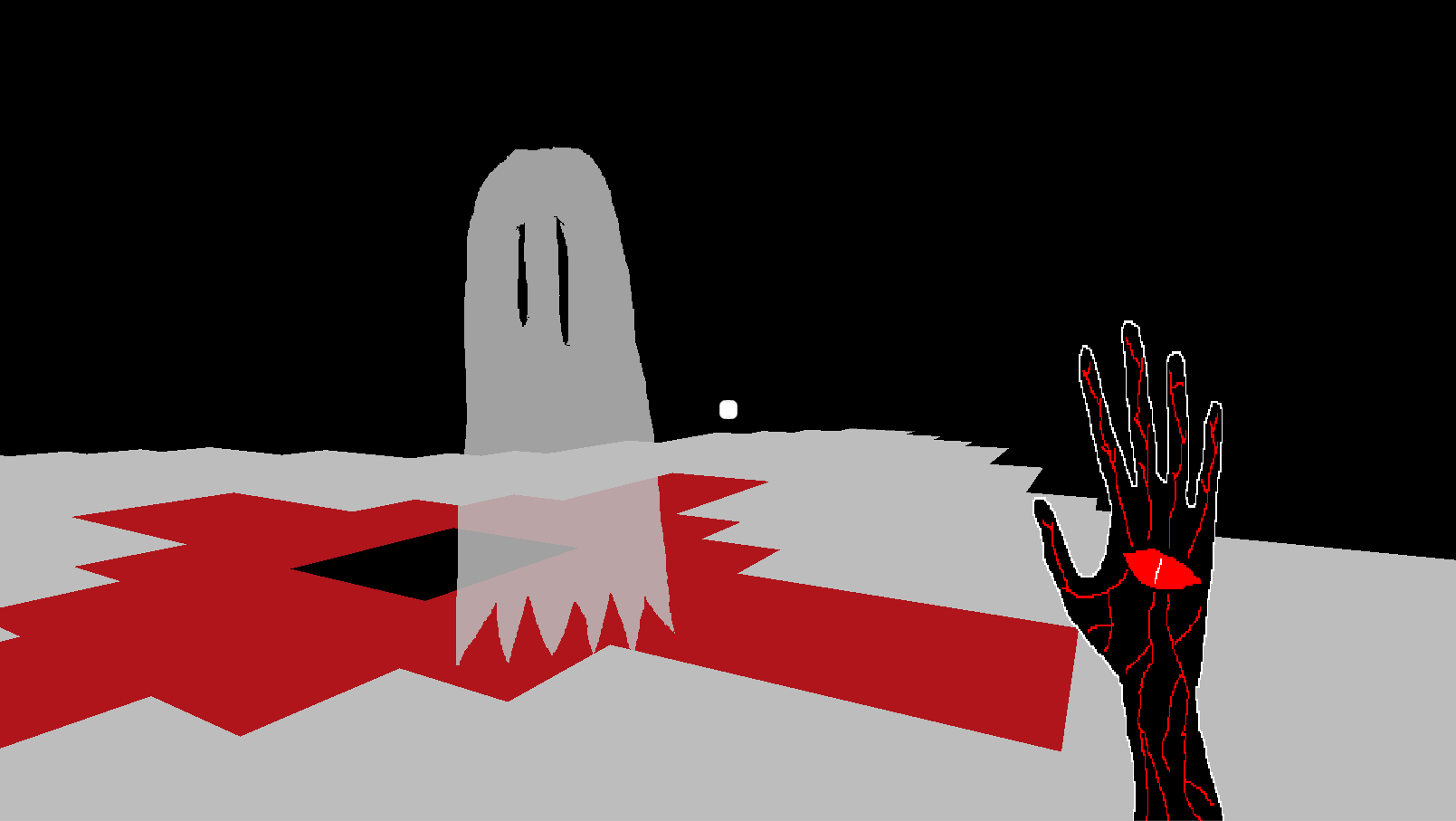 Here's a video of what I've got going on so far
Looking forward to getting more done and seeing what everyone else does!