My first game Dog Fight is out now!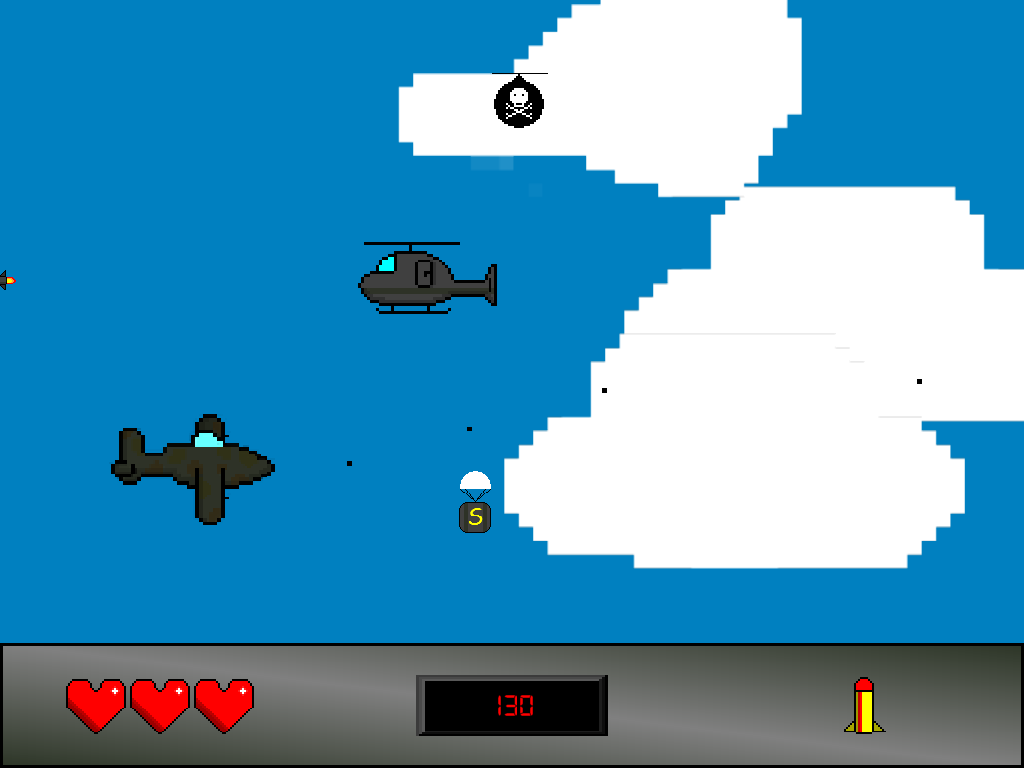 Fly and shoot your way through 8 levels, 3 boss fights and a load of explosions in this side-scrolling, retro-ish shooter!

Includes 4 different items to collect after you defeat your enemies including: extra points and upgrades for your fighter plane.
Beat the game? There's always Infinite Battle which allows you to fight infinite waves of enemies for the highest score.
Go here to download: https://coconutbonce-games.itc...

Please try it out and give feedback :)
-Coconut Bonce