This is a brief description of the game itself
https://thelastyurisamurai.itch.io/gigolo-sim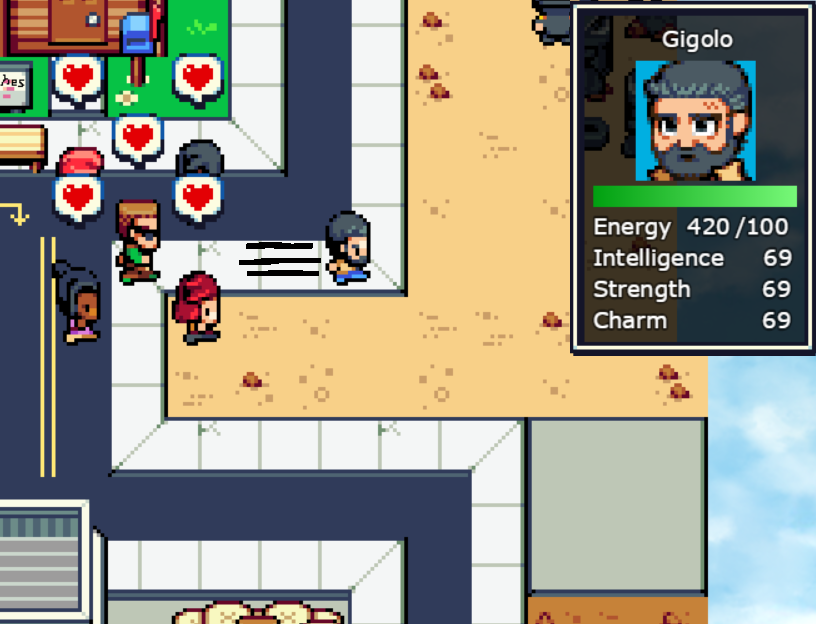 You get to live out your fantasies in Gigolo Sim! Tired of his stupid 9 to 5, Gigolo is being pressured by his uncle to inherit his farm in some valley somewhere, but Gigolo just wants to get laid! Multiple times! So he decides to go to the big city where his story begins!!
-Train your Intelligence, Strength, and Charm to impress men and women alike!
-Take up a job using your special skills to earn some money!
-Laugh at stupid old internet jokes!!
-Explore your environment to find all sorts of hidden items and quests!
-Want to find a dirty dildo and insert it into a questionable hole? You can do that!!!
-Lots of REALLY stupid and vulgar comedy! Can you find it all?
-There's so much more I plan on adding! You guys will love it!

*********Devlog 3/22/2019 Below, includes a special announcement, updates, and goals for the future commercial release*********
So after careful consideration, I've created a Patreon page for myself!!
https://www.patreon.com/thelastyurisamurai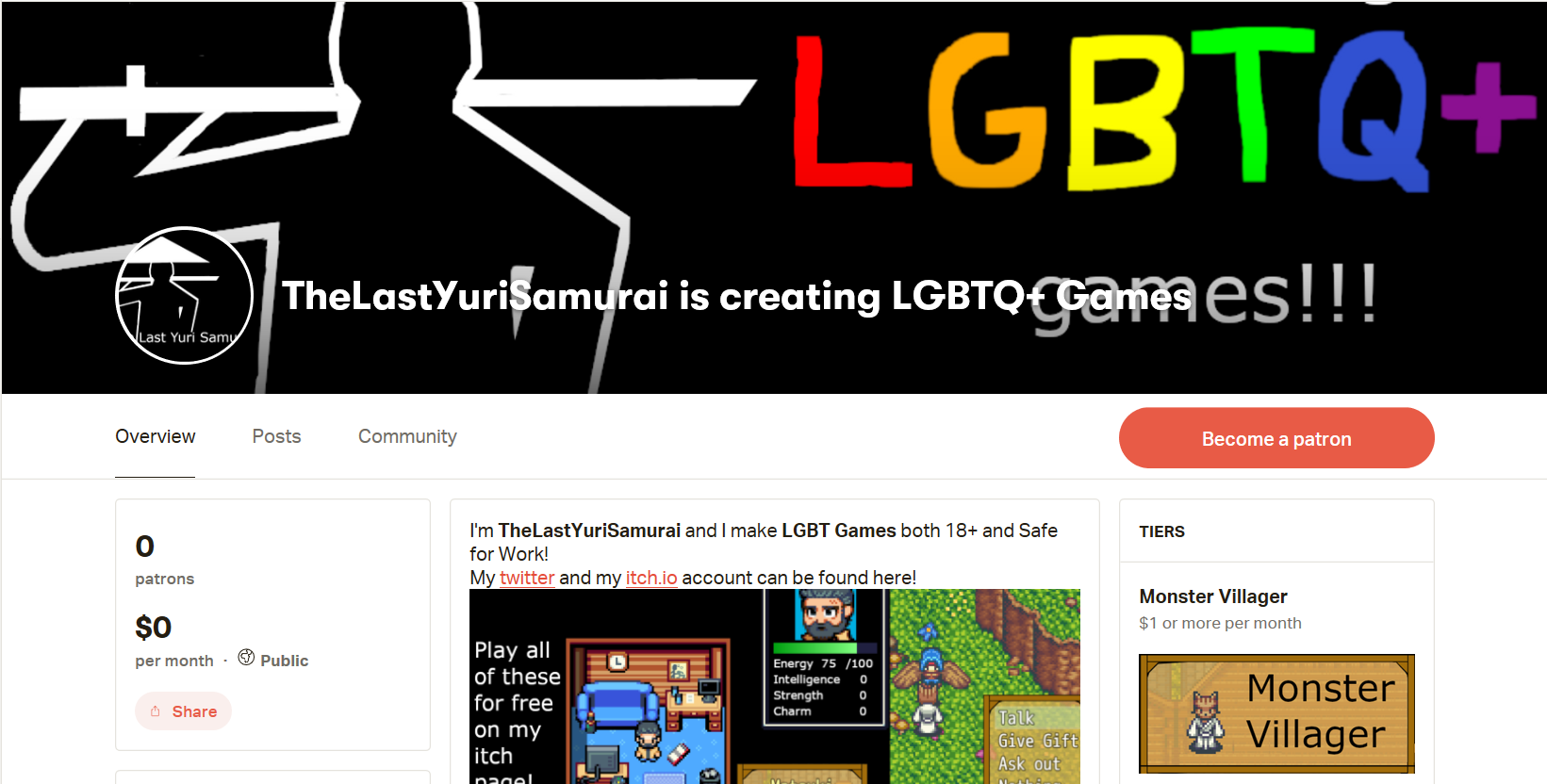 So now any patrons can have early access to any games I work on and be a part of the creation experience by telling me what THEY WANT! I've purposely kept the tiers very low so that any and all of you can get a fair deal and have access to everything. I am currently working on a commercial release for Gigolo Sim which will be released on April 18th! For those who are a $1 patron or above, this release will BE FREE for them!!
But for those of you not looking to become a patron the game will have an further extended demo version and will only sell for 1-2$ anyway. I want to give people a good experience for a reasonable price! Planned features include:
More npcs (50% done!)
More love interests(both male and female, because all the homo)
More items!(10% done!)
More jobs (from twitch streamer to spitter on Onion rings!)
Promotional System!(20% done!)
An updated HUD!(completed!)
Custom pixel images for main actions!
Addition of mini games (one of at least two completed!!)
More areas to explore!(SIX maps already completed!! (see spoiler below for the new CASINO)