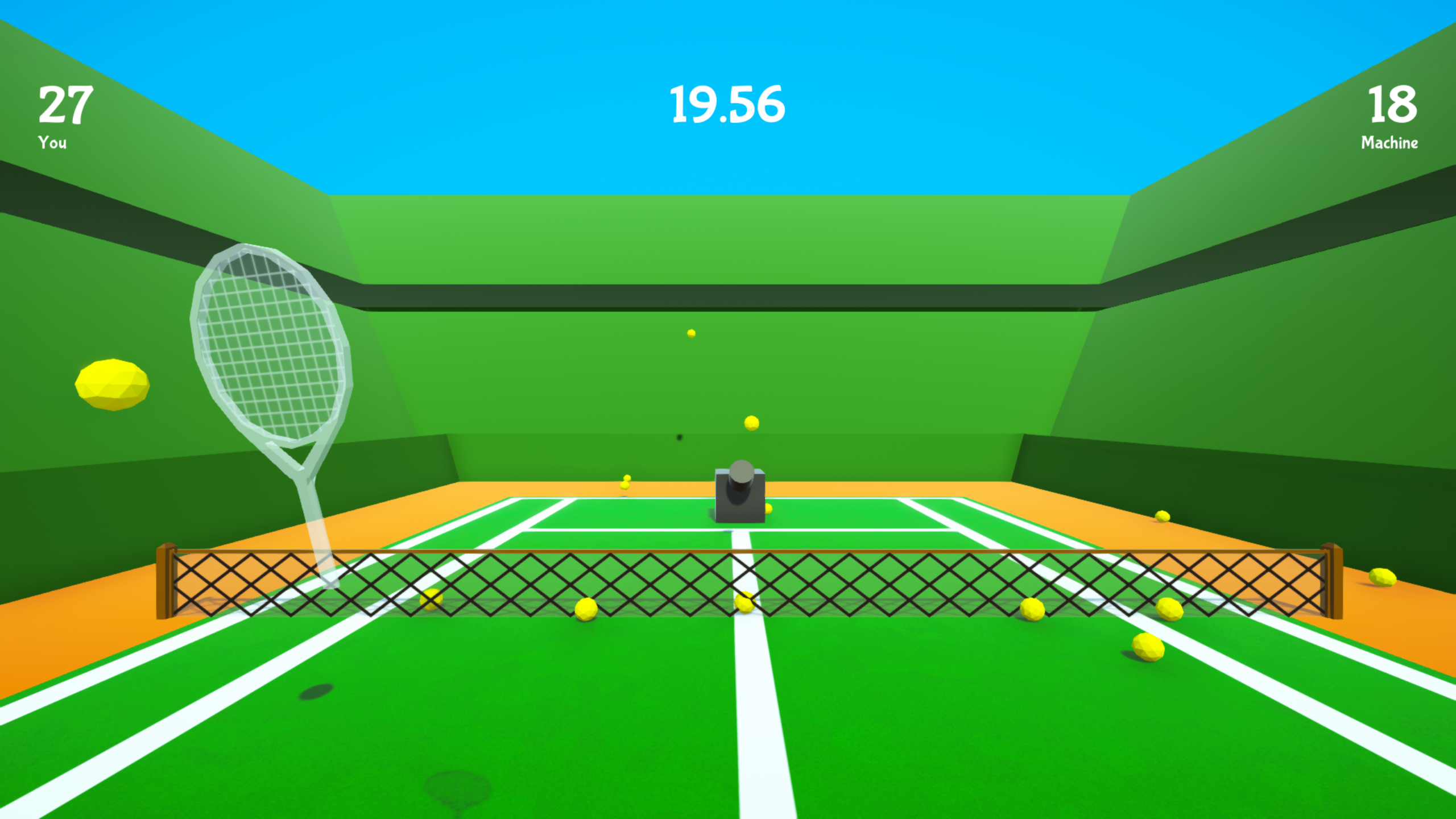 Practical Tennis - An accurate tennis simulation

About 42 hours ago I had an idea to make and ship a game quickly. Instead of looking for an appropriate game jam to enter I just made a game instead. I think it turned out quite good for a short turnaround, and has some room for expansion later on.

So here it is, Practical Tennis. A tennis game, it's you versus a slightly insane tennis ball dispenser. Hit more balls than the machine can get past you before the clock runs out!

When working on a new project I like to try to add something I haven't done before. This time around I finally spent some quality time with 3d physics - something I generally try to avoid.