Description >_
You and your crew crash land on an alien planet. Stranded on unknown territory with no guarantee of being rescued, you must scavenge for supplies. The only way back is to infiltrate the citadel and steal a spacecraft to go back to earth.
Features >_
Multiplayer Co-op
Randomly generated items and enemies
Random events such as meteor showers, robots roaming the landscape and cargo ships flying overhead
Health, Oxygen, Food and Radiation stats that must be maintained to stay alive.
Lots of items and weapons
Interactable objects such as Trash Compactors and Merchants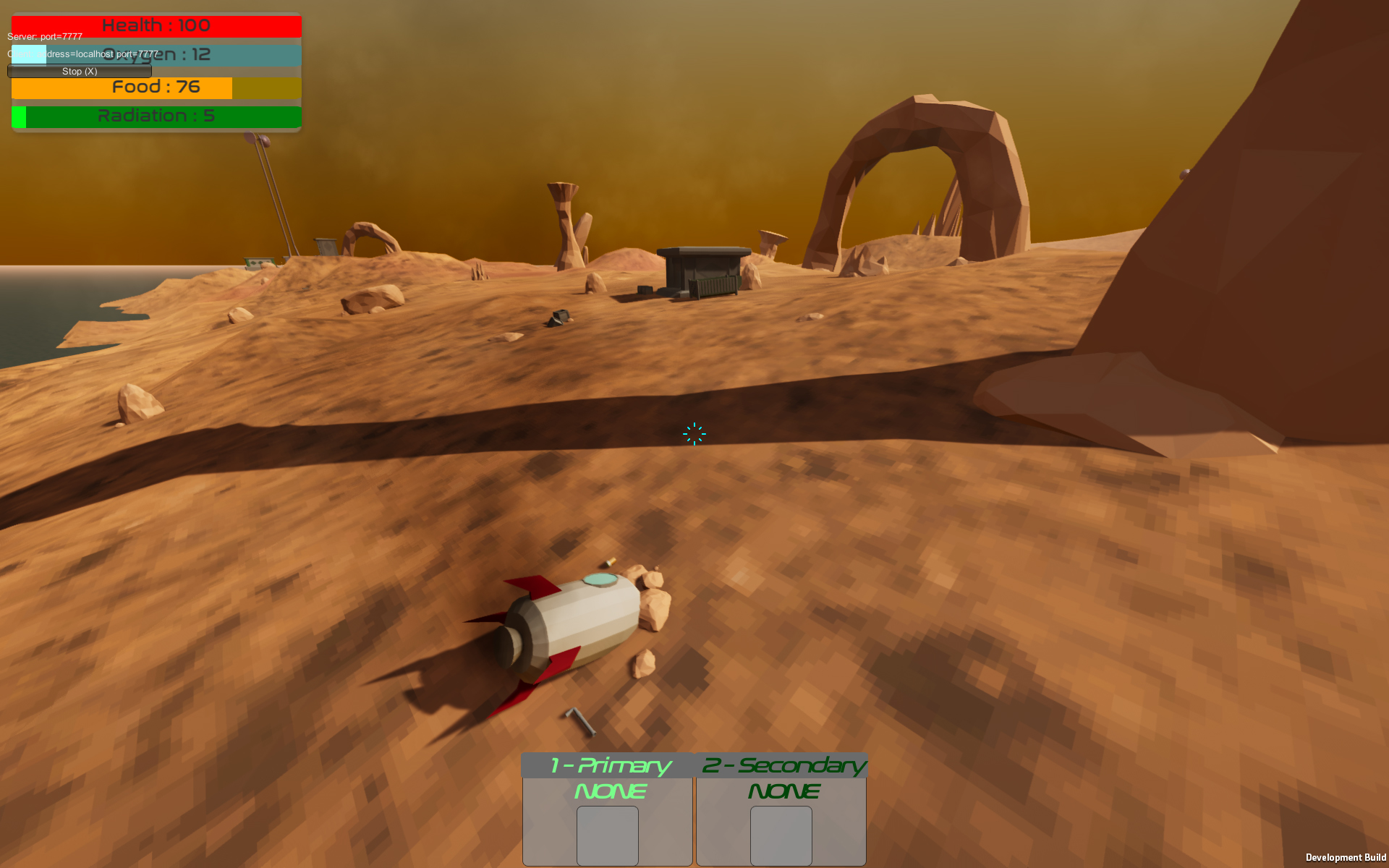 To do / Plans / Things I may add in the future
More items / weapons
More aliens
Some sort of building system
Acid rain / dust storms
Options Menu
Server Browser
Names over other players
Crafting system?
Vehicles?
I appreciate any feedback! :)
If you're interested to see where this project goes, I will continue to post devlogs when I get more done and have time!