I know it has been a lot of time after I published a game that's why I am coming with a whole new game which was much complicated and much more awesome than the other games I have published.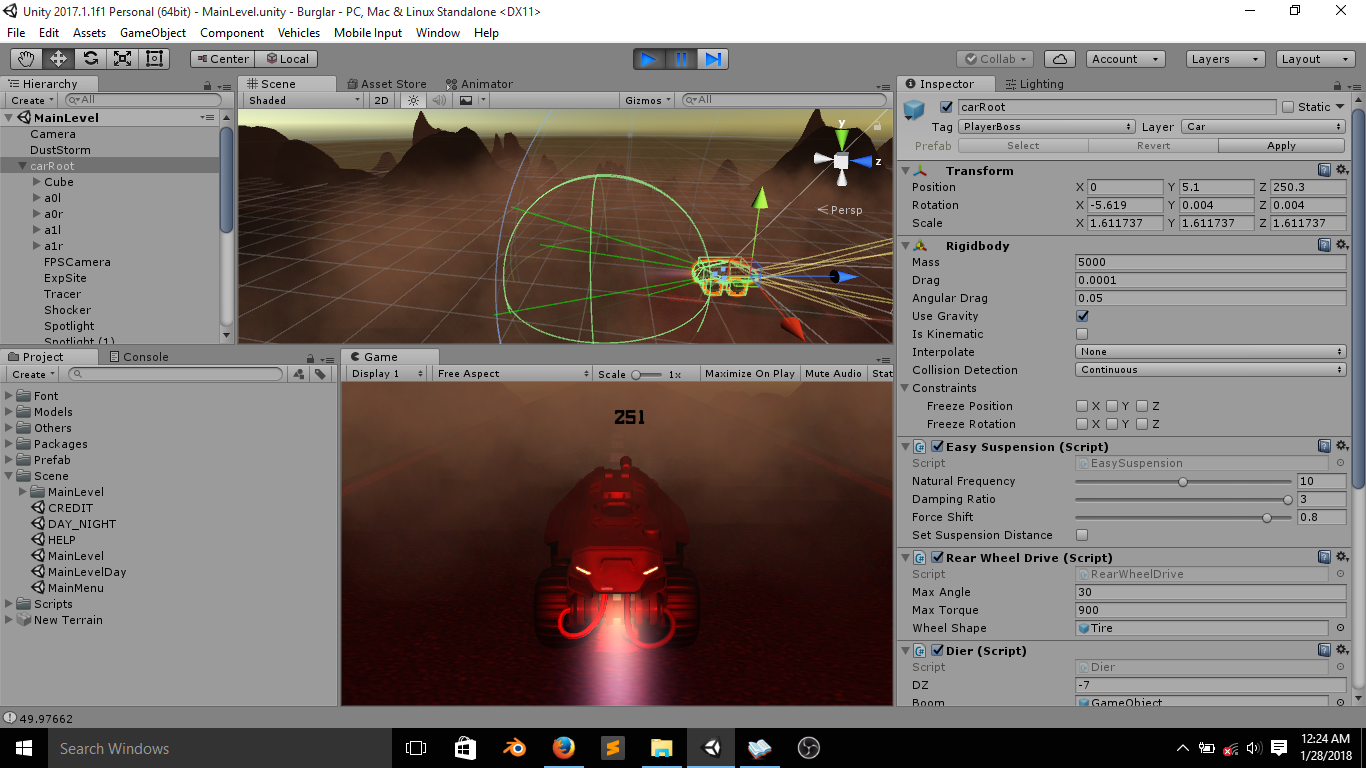 So basically Burglar is a 3D Game where the player is a spy on futuristic getaway car trying to escape from an Ultramodern Company which he got caught spying on. Its has both racing and infinite runner vibes. I am almost done, pretty sure it won't take more than a week to get it ready for publish. Keep Calm And Wait.

Please leave a comment.