When Garret Rapids, a socially outcast otter with strange ice powers, finds out that his hometown is under attack by strange monsters, it's up to him to prove his worth and save the day!
In Westlouia, you use your newfound magic powers to traverse a variety of different levels and obstacles and defeat strange monsters! At least, someday you will. Right now it's but a demo with a single level and a boss. You can use your ice-dash move to skate around, though. That's kinda cool, right?
I'd be happy if you were to try it out and give some feedback. I genuinely wanna hear what y'all think of this game, warts and all.
Trailer:
Screenshots: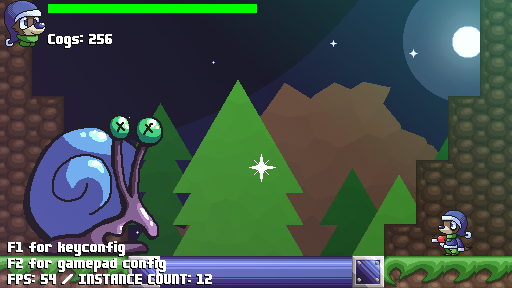 Edit (Jan 23 2018): Added a trailer.
Edit (Jan 27 2018): Changed the subtitle.