Quit the game to win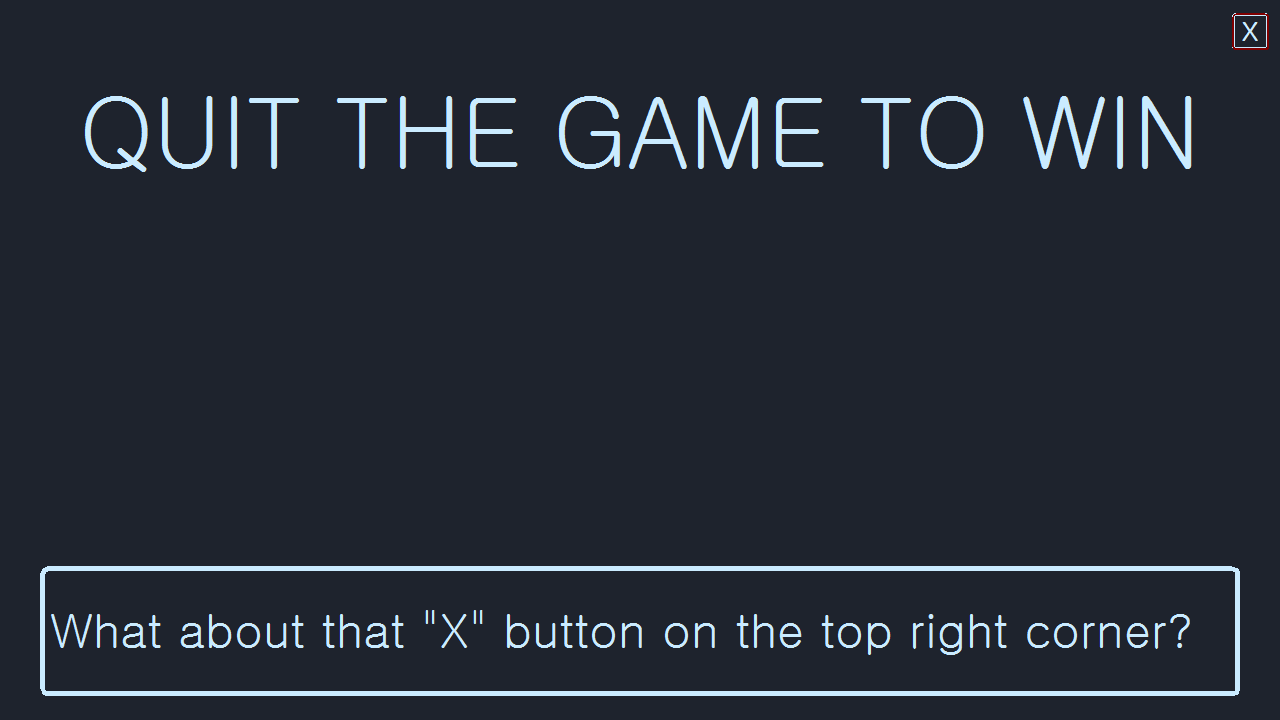 The rules are simple: quit the game to win.
But is it really that simple?
Well... find it out! 😉
"QUIT THE GAME TO WIN" is a short game where things get weird quite fast.
A game where quitting is not that simple...
Inspired by minimalistic, mind-bending games like "There is no game" and "Please, don't touch anything".
Development process (happened on the 23/12/2017):
02:30 a.m. = Dreamed of the game
10:30 a.m. - 06:30 p.m. = Developed the game
08:00 p.m. = Released the game
Minimum system requirements:
O.S.: Windows® 98/ME/2000/XP/Vista/7/8/8.1/10
CPU: Pentium® III 800 MHz or higher
Screen resolution: 1280x720
Free hdd space: 50 MB
Free ram space: 512 MB
GPU memory: 128 MB
DirectX®: DirectX® 8.0 or higher