While our school is on strike, we did Strike Jam. In this jam, we had to make a game between the time the strike started, and ended (although as of writing this it is still ongoing).
My team made what we consider to be what a dating sim would be like as a wave survival shooter. We are happy to present to you: FPS TRUE LOVE.
In FPS TRUE LOVE you need to blow kisses at oncoming Cuties in order to give them the power of love, turning them into extremely muscular lovey-dovey people. However, if you're not careful they may overwhelm you with their love. So grab your best lipstick because it's time to start smooching!
Screenshots: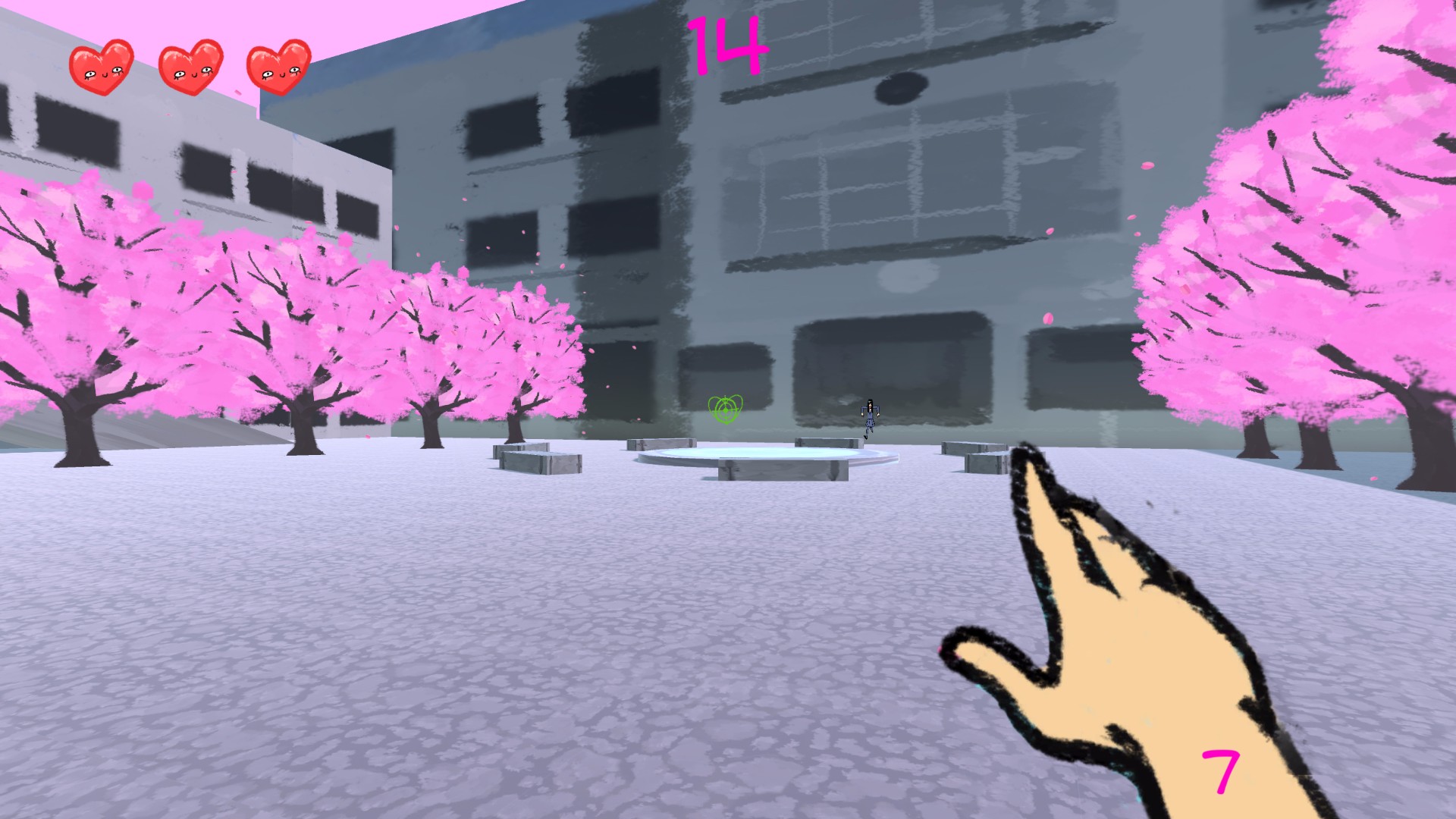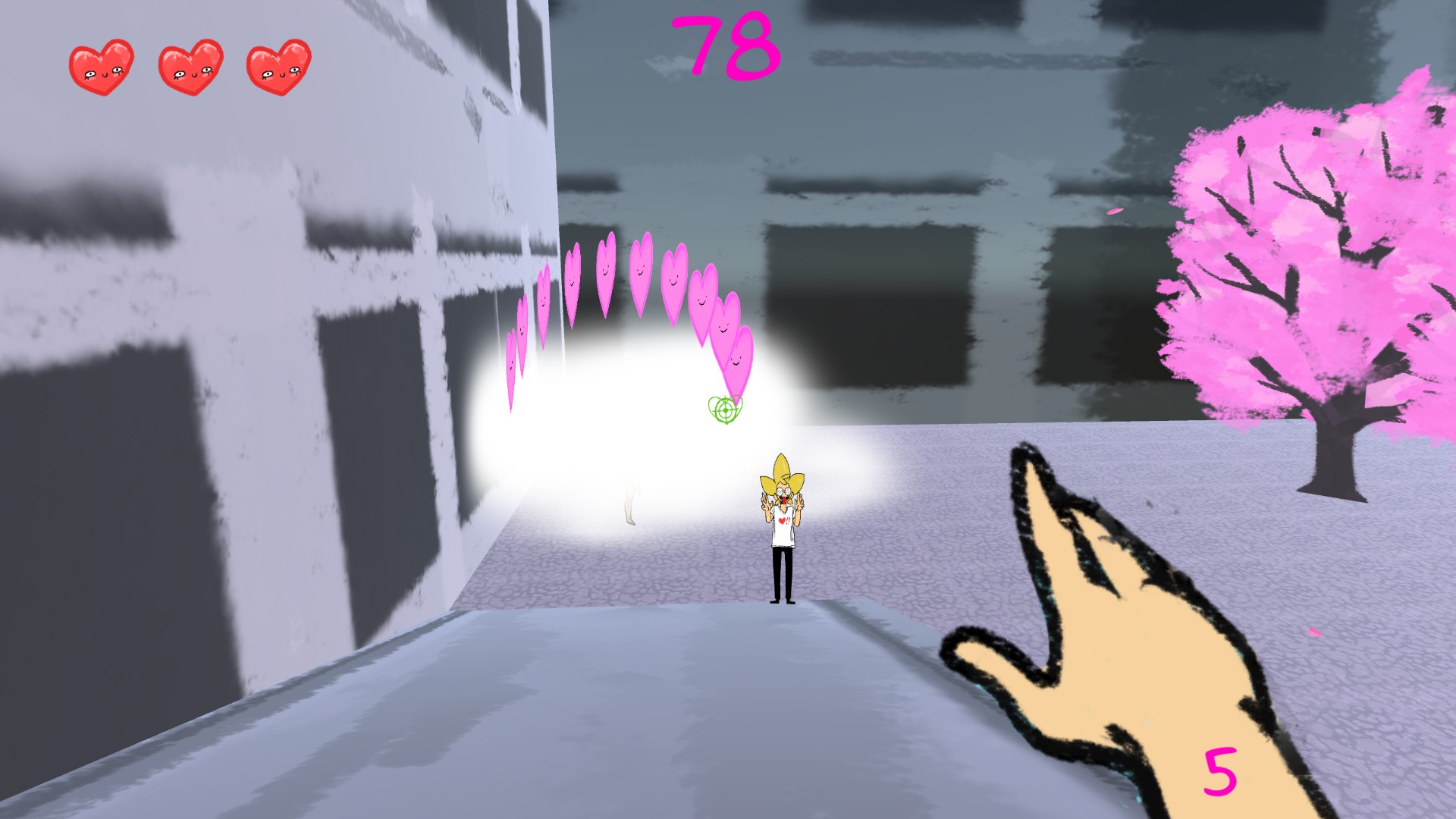 You can play the game for free! Thanks for taking the time to check it out.